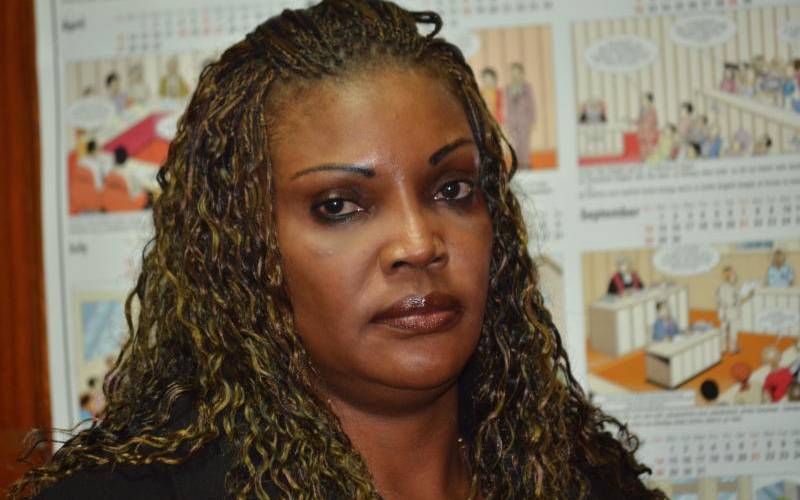 Controversial businesswoman Joyce Akinyi has lost two high-end vehicles worth Sh20 million to the state for being proceeds of crime acquired through drug trafficking.
Lady Justice Esther Maina ruled that Akinyi cannot explain the source of her wealth which led to the conclusion that she acquired them through drug trafficking following her numerous arrests and prosecution for dealing in illicit narcotic substances.
"She has not tendered any evidence to prove that the vehicles were acquired through clean money other than the proceeds of the illicit drug trade. As a consequence, I am satisfied that the assets are proceeds of crime liable for forfeiture to the government," ruled Maina.
Akinyi shot to the limelight in 2010 during a vicious fight with her estranged Nigerian husband Anthony Chinedu over ownership of the multi-million shillings Deep West Resort in Nairobi West.
The suit was filed by the Assets Recovery Agency claiming that they have been on Akinyi's trail when it was suspected that she was engaged in a complex drug trafficking network which was led by Chinedu before he was deported from the country in 2013.
The agency claimed that after Akinyi was arrested in July 2020 and charged with being in possession of one kilogramme of heroin at her Deep West Hotel residence in Nairobi, they opened investigations and discovered that she had acquired massive properties through the drug trafficking business.
From her secret drug trafficking trade, the agency claimed that the businesswoman would deposit huge cash in her two bank accounts ranging from Sh60,000 to Sh20 million which raised suspicion as to her sources of funds.
ARA claimed that from her narcotics trade, Akinyi invested in real estate by constructing and buying villas which she subsequently sold or leased to various purchasers and tenants.
The agency told the court that Akinyi in collaboration with one Nigerian partner Yemisi Oremi imported heroin from Pakistan and used the proceeds to buy a villa which she then sold for Sh43 million and used part of it (Sh20 million) to purchase the two vehicles.
Akinyi in her defence denied acquiring the properties through proceeds of drug trafficking, stating that the money was from her hotel business and that she had been acquitted from the drug trafficking cases for lack of evidence.
Justice Maina however ruled that the fact that she was acquitted in the criminal case does not mean she acquired the properties through clean money.
"Contrary to her assertions, the asset recovery agency does not have to prove that she had been convicted of the alleged crime of drug trafficking. The agency only needed to prove that she was engaged in criminal activities from which she acquired the assets," ruled Maina.
She added that ARA had proved that Akinyi was involved in narcotic drug trafficking with Chinedu before their murky divorce and that her vehicles were a direct benefit from her illicit trade.
According to the judge, Akinyi cannot claim that her right to own and enjoy her properties has been violated when she acquired them through tainted money.
She directed the National Transport and Safety Authority to impound the two vehicles and hand them over to ARA for onward transfer to the state.