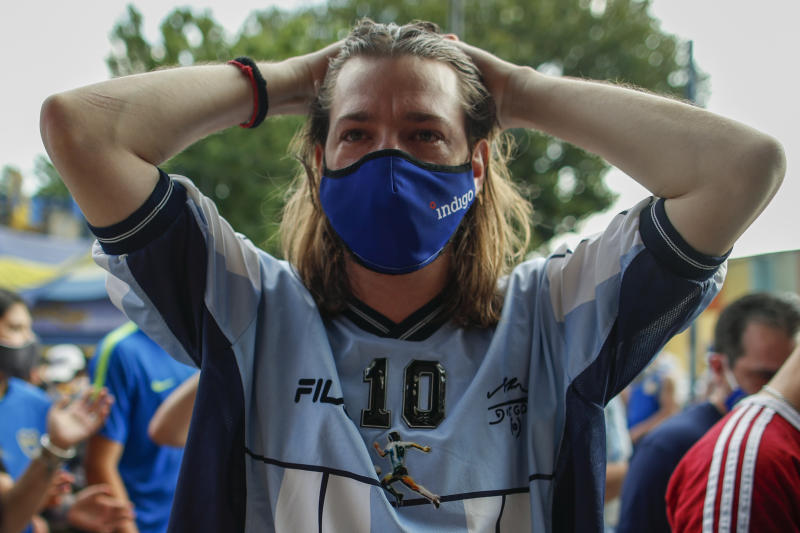 Diego Maradona's last words before he died have been revealed, according to the Daily Mail.
Maradona's words were 'I feel sick', it emerged yesterday as the world reeled from the shock of his death.
'Me siento mal,' he told his nephew - 'I feel sick' - before returning to bed in the Buenos Aires mansion in Argentina.
Maradona had come down for breakfast on Wednesday morning looking pale and complaining that he felt cold.
Later a nurse discovered the 'football god' was in bad condition and phoned for help but he was dead before paramedics could arrive.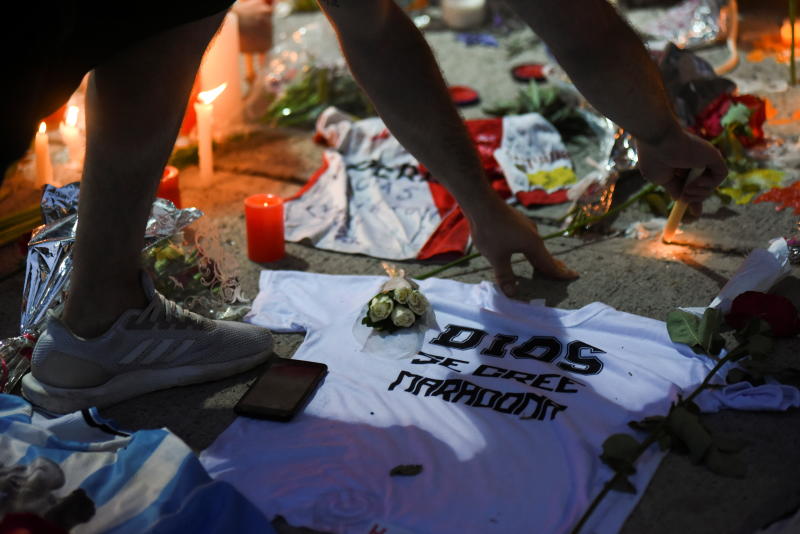 Maradona is survived by five children, including his daughters Dalma, 33, and Ganina, 31, by his first and only wife Claudia Villafane, 58, to whom he was married from 1984 to 2004.
Reports in Argentina said the 60-year-old died after suffering a cardiac arrest on Wednesday.
The football icon was admitted to hospital on Tuesday, November 3, and underwent successful surgery to treat a subdural hematoma, a blood clot on the brain.
The operation was to address the clot which is often caused by a head injury resulting in increased pressure on the brain.
"I was able to evacuate the hematoma successfully and Diego tolerated the surgery very well. The steps now are observation, but it is controlled. It will depend on how he does. It is not highly complex, but it is still brain surgery," Leopoldo Luque, Maradona's neurosurgeon and personal physician, told reporters outside the clinic where dozens of fans gathered.
Luque added the procedure had taken around 80 minutes.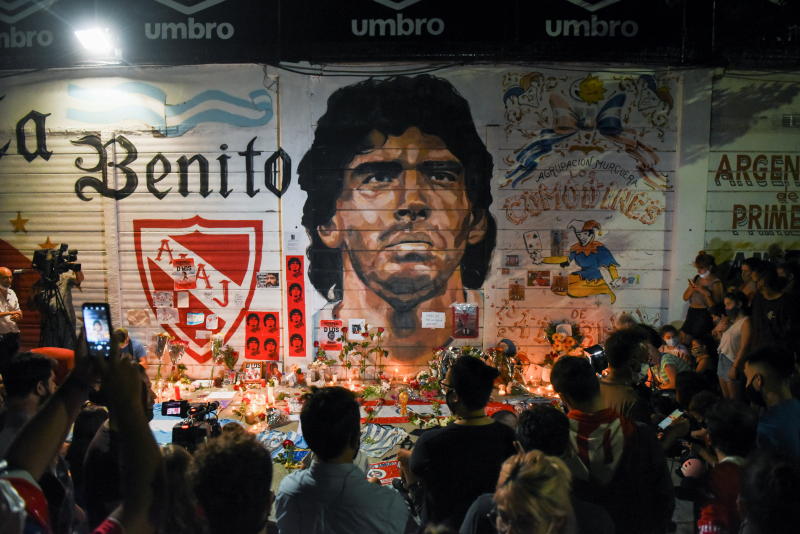 Widely regarded as one of the greatest players of all time, Maradona was one of the two joint winners of the FIFA Player of the 20th Century award.
His vision, passing, ball control and dribbling skills were combined with his small stature (1.65 metres (5 ft 5 in), which gave him a low centre of gravity allowing him to manoeuvre better than most other football players.
His presence and leadership on the field had a great effect on his team's general performance, while he would often be singled out by the opposition.
In addition to his creative abilities, he possessed an eye for goal and was known to be a free-kick specialist.
The dead-ball specialist scored over 50 free-kicks in his illustrious career.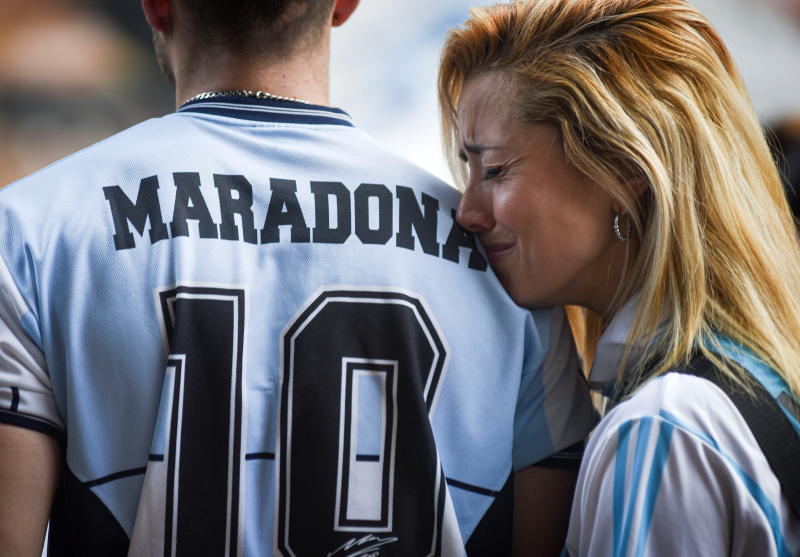 RIP Maradona!