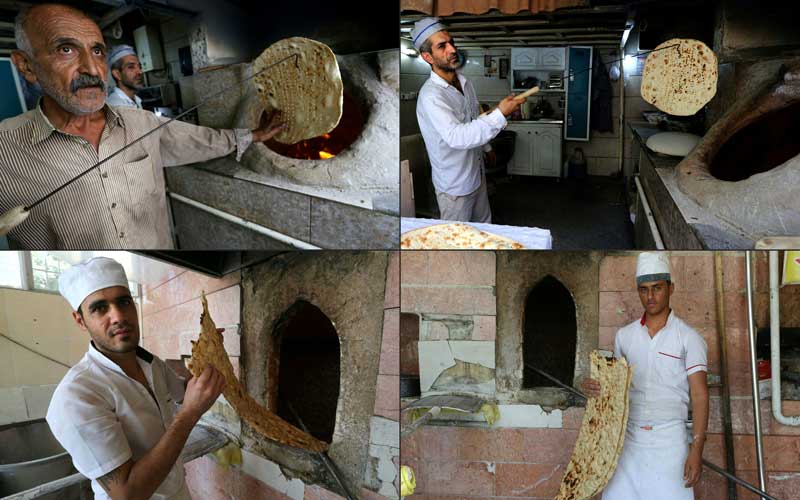 They bake what Iranians call "the barakat (blessing) of the table", and it is eaten for breakfast, lunch and dinner -- traditional breads are a staple of the Iranian diet. Bakeries are easy to locate in urban centres of Iran where all one has to do is spot a queue spilling onto sidewalks or simply detect the irresistible scent of freshly baked flatbreads. Exclusively the job of men in the Islamic republic, bakers get up well before the crack of dawn while everyone else is still asleep. Dressed in all-white clothing that can include caps, they hail from across the country and are usually made up of ethnic Azeris, Kurds and Lurs.
Baking in the time of corona
The coronavirus has also affected the bakers' profession like so many others, and their income has decreased as a result.