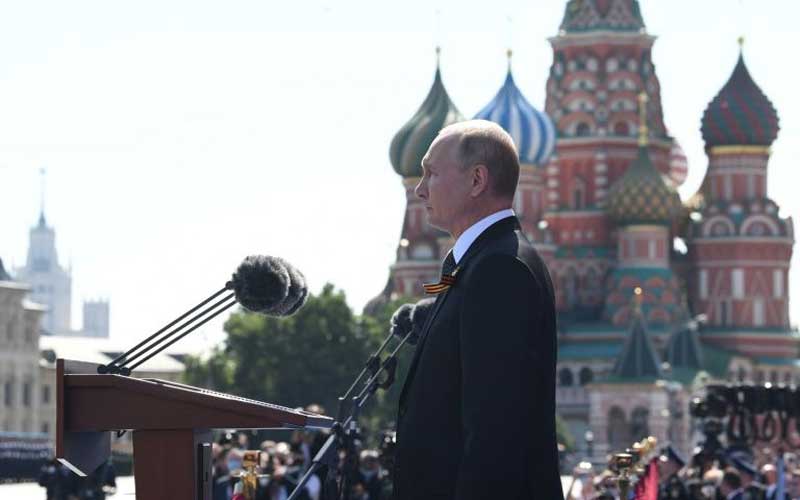 Russia's opposition is denouncing this week's vote on President Vladimir Putin's constitutional reforms as a joke, pointing out that copies of the amended basic law are already on sale in Moscow bookshops. From liberal reformers to Communists, Kremlin critics say the vote -- which started last week and ends on Wednesday -- is a thinly veiled attempt to keep Putin, 67, in power for life. But other than tepid calls to boycott or vote "No", the opposition has done little to actively fight the changes. Russia's top opposition figure Alexei Navalny, who last summer rallied thousands against suspected voter fraud in Moscow, has also shown little interest in combating the reforms.
'Opposition in a bind'
The amendments have already been approved by parliament but Putin called the public vote in an effort to boost their legitimacy. Initially planned for April 22, the ballot was postponed by the coronavirus epidemic and analysts say its quick scheduling and then rescheduling is part of the reason the opposition has been unable to mount a strong campaign.
'A circus with balloons'
Navalny, a 44-year-old anti-corruption campaigner who has organised the biggest anti-Kremlin demonstrations in recent years, has slammed the reforms as a "constitutional coup" but has done little to forcefully oppose them. He has said debate about whether to participate in the plebiscite is pointless because lawmakers have already backed the amendments and the vote will be a fraud. "What we are left with is a circus with balloons," he wrote on Telegram. While many opposition supporters have been frustrated by its inability to offer a more decisive plan of action, some said change will come sooner or later.