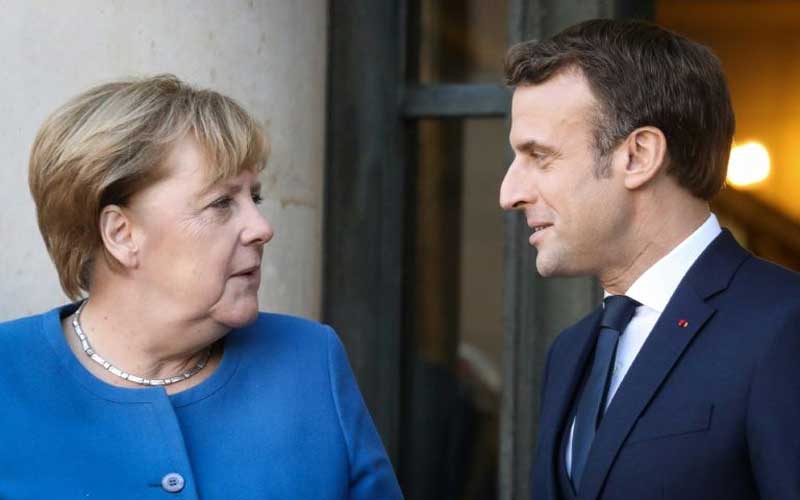 Chancellor Angela Merkel hosts French President Emmanuel Macron for talks on Monday, days before Germany takes on the rotating presidency of the European Union with the economy in the throes of the most severe storm since World War II. Berlin's chairing of the 26-member bloc will be its last with Merkel in charge, and could be the one that defines the legacy of the leader dubbed the "eternal chancellor". With the future of the bloc's relationship with Britain to be determined, a crucial shift to a lower carbon world in the balance and crises from Libya to Syria all jostling for attention, there is no shortage of burning issues to tackle. But the COVID0-19 pandemic and the economic devastation it has wrought have become a bull in the painstakingly arranged EU china shop.
German 'bulldozer'
Besides its geopolitical weight and economic heft, Germany is taking on custodianship of the bloc with a strong hand as it has so far withstood the health emergency better than most other member states. Its economy also entered the crisis well-endowed to fight the impact.
'Swan song'
An EU diplomat agreed, saying: "On the recovery fund, I expect Germany to dictate the whole process. Merkel is holding all the cards and (EU Council chief) Charles Michel will follow that. "She also wants to get Brexit out of the way and she will always go for the deal as she wants to keep the West together. Third leg will be restoring ties with US after the election there." Merkel, who has ruled out running for a fifth term next year, won't have much time. Brexit talks will have to be done by the end of the year, while in November, focus will be on whether US President Donald Trump, whose relationship with Merkel has been frosty at best, manages to hold on to his job. What is clear is that Merkel's fingerprints will be all over the EU's roadmap through the next six months. "This will be a very Merkel presidency, her swan song," said the EU diplomat, adding that she would be using it "to craft her legacy".