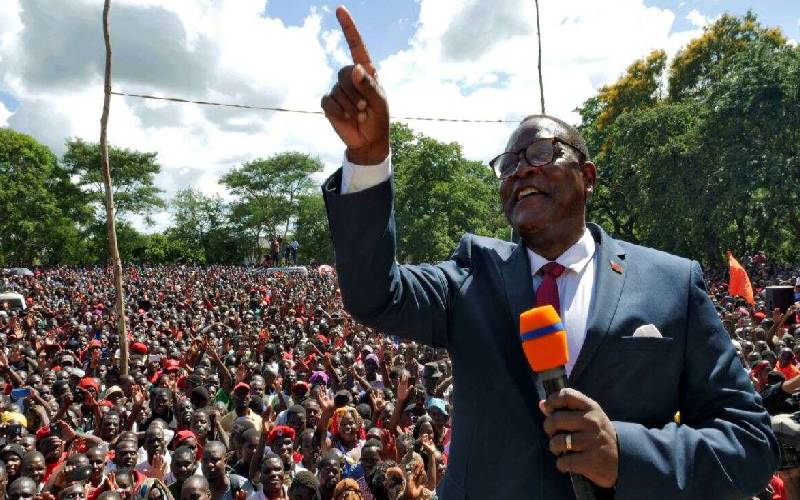 Outside government for more than two and a half decades now, Malawi's former ruling party Malawi Congress Party (MCP) is on the verge of recording unforgettable history by becoming the first former ruling party to make a comeback should it win the June 23 election. MCP was the ruling party at independence in 1964 under Hastings Kamuzu Banda and was the only legal party in the nation from 1966 to 1993. It has continued to be a major force in Malawi's politics since losing power in 1994 to Bakili Muluzi of the United Democratic Front. Malawians, on Tuesday, exercised their democratic rights in a repeat election that saw close to 4 million voters elect their new president, this, after the Malawian constitutional court in February 2020 annulled the incumbent Prof Arthur Peter Mutharika's 2019 controversial win.
Rigging claims
Unofficial results as reported by MBC reporters spread across all the districts in the country put Chakwera in the lead. The MCP candidate has dominated in the Central and Northern regions of the country, wrote MBC on its official Facebook account.
Congratulation messages
Africa's known opposition leaders have already congratulated Chakwera. Zimbabwe's Nelson Chamisa took to Twitter on Thursday and posted a goodwill message. ''New life to Malawi, congratulations President-elect. A true believer in Christ,'' read Chamisa's tweet.