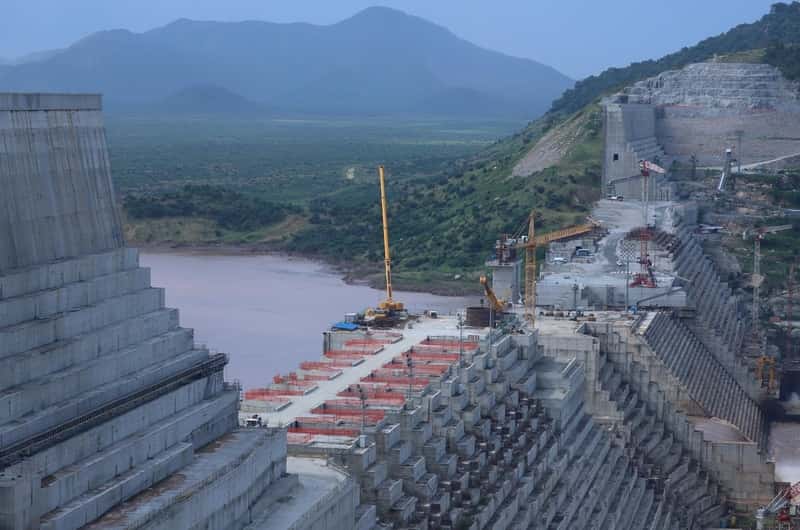 Egypt is counting on international pressure to unlock a deal it sees as crucial to protecting its scarce water supplies from the Nile river before the expected start-up of a giant dam upstream in Ethiopia in July. Tortuous, often acrimonious negotiations spanning close to a decade have left the two nations and their neighbour Sudan short of an agreement to regulate how Ethiopia will operate the dam and fill its reservoir. Though Egypt is unlikely to face any immediate, critical shortages from the dam even without a deal, failure to reach one before the filling process starts could further poison ties and drag out the dispute for years, analysts say. "There is the threat of worsening relations between Ethiopia and the two downstream countries, and consequently increased regional instability," said William Davison, a senior analyst at the International Crisis Group.
ECONOMIC DEVELOPMENT
"PROGRESS"
The resort to outside mediation came because the two sides had been "going round in vicious cycles for years", said an Egyptian official. The stand-off is a chance for the international community to show leadership on the issue of water, and help broker a deal that "could unlock a lot of cooperation possibilities", he said. Talks this month between water ministers led by Sudan, and observed by the United States, South Africa and the European Union, produced a draft deal that Sudan said made "significant progress on major technical issues". It listed outstanding technical issues, however, including how the dam would operate during "dry years" of reduced rainfall, as well as legal issues on whether the agreement and its mechanism for resolving disputes should be binding.