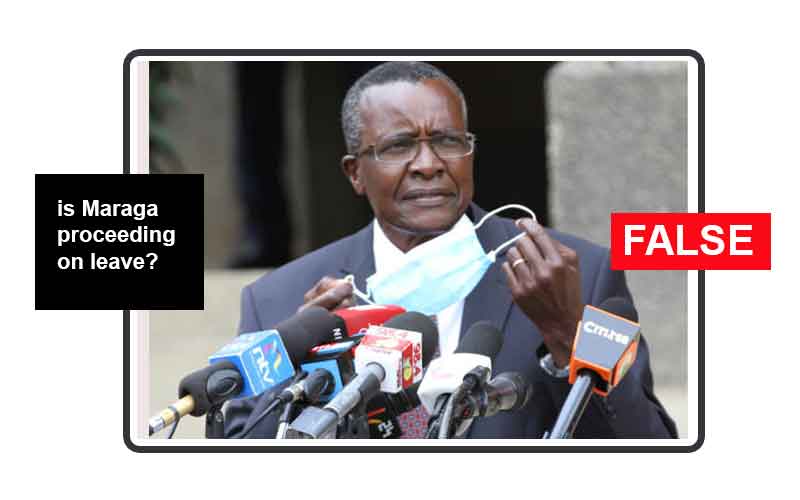 Chief Justice David Maraga will be proceeding on leave from June 19, 2020, pending his retirement. That is the claim in numerous social media posts, which include a supposed letter from the Judiciary Chief Registrar Anne Amadi. The letter, on a forged Judiciary letterhead and dated June 15, is
FAKE.
Fake letter
The
Standard Digital Fact Check desk
traced the fake letter to one that was sent by Chief Secretary to the Malawian government last week after Malawi's chief justice was forced to step down before the official end of his term. Chief secretary Lloyd Muhara said Chief Justice Andrew Nyirenda has accumulated more leave days than the remainder of his working days until his retirement, due in December 2021. "In accordance with the Constitution, the most senior Justice of Appeal will act Chief Justice until such a time His Excellence the president will appoint a successor," Muhara said.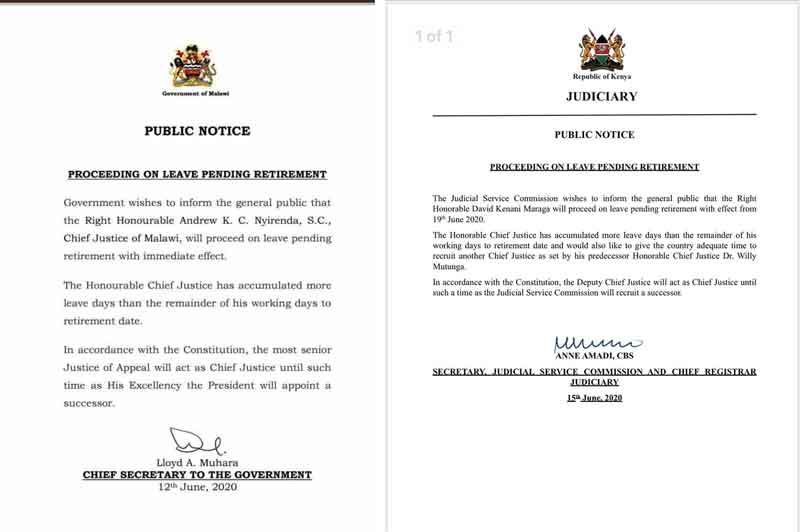 The fake letter adds to a growing list of attacks aimed at the Chief Justice as he wages a war with the Executive. On June 12, banners predicting an oncoming "vicious fight" were hoisted in major streets in Nairobi castigating Maraga. The banners carried images of the Chief Justice and some senior judicial officers who were the subject of the attacks.
This is an initiative of the Standard Group to combat fake news, misinformation and disinformation. If there's something you want us to look into, email factcheck@standardmedia.co.ke