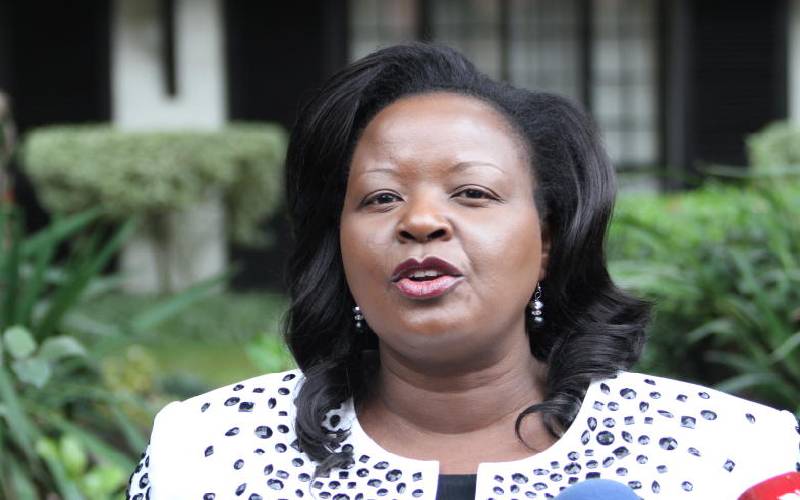 Deputy President William Ruto has wished former Starehe MP Bishop Margaret Wanjiru quick recovery following her hospitalisation after she reportedly tested positive for coronavirus. The DP also sent a message of encouragement to all those who have been diagnosed with the virus and assured Kenyans that the government is doing all it can to flatten the virus curve. "We stand with those being treated. Quick recovery gallant soldier of the Lord Bishop Wanjiru," Ruto tweeted on Sunday. The ex-legislator was reported to have tested positive for the virus just after she hosted a group of people at her home. The founder of Jesus Is Alive Ministries was later hospitalised and taken to the ICU at a health facility in Nairobi.
SEE ALSO: Economic downturn continues over virus
The DP also hailed the Sh537 billion eight-point economic stimulus programme rolled out by the government to cushion the economy against the effects of the virus, saying it will revive the economy. "We are determined to do everything within our God given capabilities to check the spread and defeat Covid-19 and the government economic stimulus package will mitigate the economic damage caused," he noted. President Uhuru Kenyatta yesterday rolled out an eight-point economic stimulus programme to help keep the country afloat in the wake of the coronavirus pandemic and the flooding being witnessed in various parts of the country. Uhuru said the Sh53.7 billion package will focus on infrastructure, SMEs, education, health, agriculture, tourism, manufacturing and environment. Kenya's COVID-19 infections is currently standing at 1,192 after 31 new cases were recorded on Saturday.
SEE ALSO: U.N. warns COVID-19 could wipe out gains in equality for women at work
The country has so far tested the 57,650 people since March when the first infection was confirmed in the country.