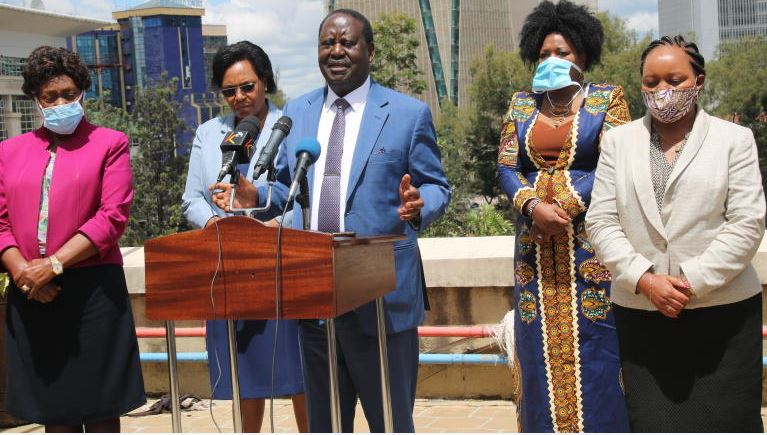 ODM leader Raila Odinga has denied claims he has stopped his party MPs and close allies from criticising the government to safeguard his friendship with President Uhuru Kenyatta. Mr Odinga
(pictured centre)
said MPs from his party were free to demand accountability from the Jubilee government, adding that the lawmakers do not need his permission to criticise the government. Speaking yesterday during an interview on Ramogi FM, a Luo vernacular radio station, he moved to debunk the belief that his March 9, 2018 handshake with the president had killed the Opposition and cowed even once fierce critics of the government.
Reach out
The former prime minister and African Union High Representative for Infrastructure Development, however, said he may once in a while act as a bridge between the MPs and the government, especially if they want to reach out to the president. He said the leaders were free to complain when their people were being affected by floods, famine or other calamities.
Saturday Standard
that he did not want to comment on the demolition of business stalls in the town at the time until he confirmed the party's position on the matter. "What is the party leadership saying? Let me not jump the gun. Let me consult," he said.