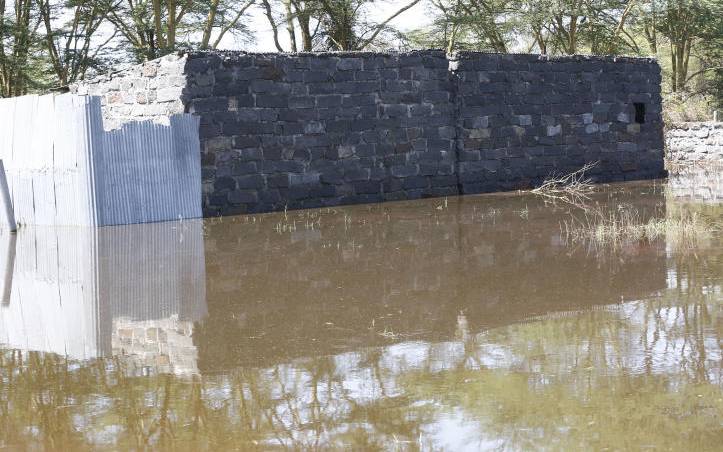 Over 80 families in the flooded Mwariki estate of Nakuru have demolished their houses and fled with valuables. The locals fear the swelling Lake Nakuru may cause them more harm if they hang around as rains continue to pound. Eunice Wanjiku, a mother of six, said she decided to demolish her house and flee the area where she has lived for 15 years. "Our farms and homes are submerged. The situation is getting worse and I have no choice but to flee," Wanjiku said.
SEE ALSO: Covid-19 curse for humanity, blessing for Mother Earth
Mwariki settlement scheme was opened in 1979 and is home to at least 1,000 families. Wanjiku said they acquired the land 20 years ago and never thought a time would come when they would be forced to flee. She had put up a permanent structure. David Mungai, another local, wants the government to intervene and assist them. The locals now fear there will be an outbreak of waterborne diseases as all their pit latrines have been filled. Jack Raini, an environmental conservationist based in Nakuru, said the issue of rising water levels was of major concern.