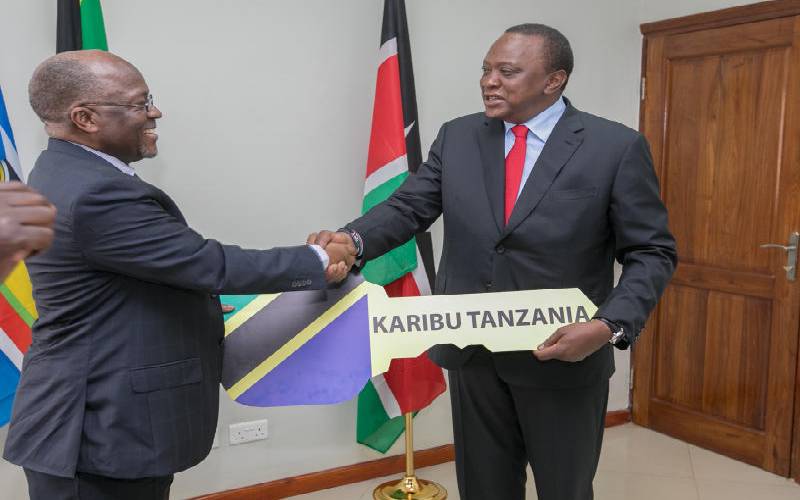 President Uhuru Kenyatta's decision to close our borders with Tanzania and Somalia has, understandably, come as a relief to many Kenyans, particularly those living at these border points. The move is important considering that in the recent past, the number of coronavirus cases detected at these border points have been on the increase. While we cherish the strong ties that we have with our neighbours, it would be irresponsible, if not downright foolhardy, to allow them to increase our disease burden.
SEE ALSO: Embrace Saba Saba ideals as we commemorate this day
This especially considering that Tanzania has been hesitant to take stringent containment measures like her neighbours. This means the virus is more likely to multiply faster in Tanzania than the other countries. But Kenya's decision to close its borders is not unique. Countries across the world are locking themselves up in their cocoons to shield their citizens from Covid-19. Globalisation has taken the back seat and nationalism has grasped the steering wheel. But while it is good for governments to protect their citizens, they must remember that no country can win the war against Covid-19 while their neighbours are still grappling with the disease. This is because although they might seal off the borders, the virus will always find a crack (panya route) through which to creep back and ignite a new fire. After China declared victory against the disease, in a matter days it had started complaining about 'imported cases'. The truth of the matter is victory by one country will be short-lived as long as the pandemic is flaring in other countries. That is why the decision by some regional leaders, including Mr Kenyatta, to work together in fighting Covid-19 is commendable.
SEE ALSO: Reduced incomes in corona era see Kenyans skip meals
But to succeed, they must work hard to convince their colleagues such as Tanzania's John Magufuli, who is fighting the war in his own way, to join their battalion. They should convince him that his strategies will likely lead to many casualties and might also affect the success of their countries. It is important for regional countries, and the entire word, to walk together in this difficult journey. Any country left behind will come come back to haunt them. The laggards will surely drag the world back to the morass of disease and economic stagnation. That is why we must win this war together.