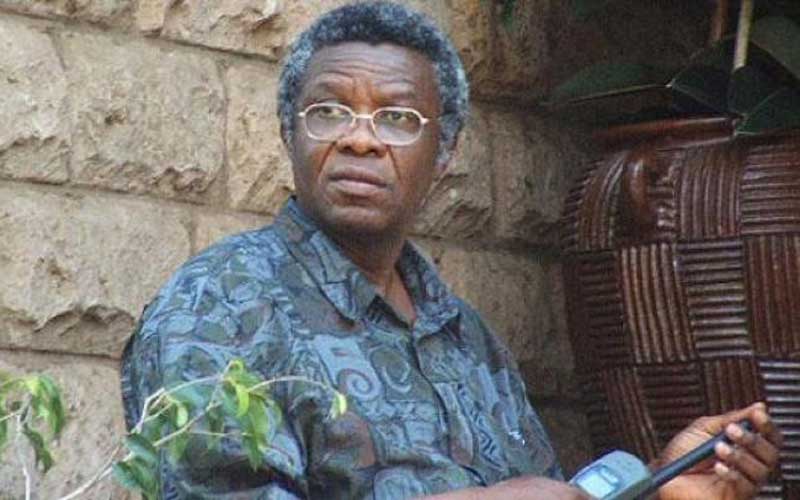 It was the end of the road for one of the world's most elusive fugitives whose stay in Kenya upset three political establishments as search for justice roared on internationally. Now balding, Felicien Kabuga, the Rwandan genocide key suspect, was cornered while living under a false identity in Paris suburb, French public prosecutor's office and police said in a joint statement.
Dawn raid
Agents swooped on his home at dawn, finding the 84-year-old man "who has been sought by the judicial authorities for 25 years," the statement said.
Libre des Mille Collines
that incited people to carry out murder in its broadcasts.
Funded killings
Fonds de Defense Nationale
(FDN) fund. According to the State Department of the United States, which had offered a $5 million reward for information about him, Kabuga through the FDN "is alleged to have provided funds to the interim Rwandan government for the purposes of executing the 1994 genocide." Kabuga was indicted by the UN International Criminal Tribunal for Rwanda in 1997 on seven counts, including genocide. The Rwanda tribunal formally closed in 2015 and its duties have since been taken over by the Mechanism for International Criminal Tribunals (MICT), which also deals with cases left over from the International Criminal Tribunal for the former Yugoslavia. "The arrest of Felicien Kabuga today is a reminder that those responsible for genocide can be brought to account, even 26 years after their crimes," said Serge Brammertz, chief prosecutor of the MICT in The Hague.
International media
Repeated denials that he was not in Kenya fell on deaf ears as international media, especially newspapers in Rwanda, maintained that some powerful people in the Kenyan government were shielding him from facing genocide charges. In June 2008, Kenya was threatened with sanctions after it was alleged that he had been sneaked out of the country and had surfaced in Norway. In April 2010, during President Kibaki's second term, five ministers led by the late Prof George Saitoti came out to defend the Government against claims of shielding Kabuga amid threats of UN sanctions. A few years ago, Kabuga's property in Kenya was frozen by the courts but his wife, Josephine Mukazitoni had the audacity to seek to unfreeze them. The Government claimed that he and his wife Josephine had been using monies generated from the properties to evade arrest and escape justice by, among other ways, intimidating witnesses.