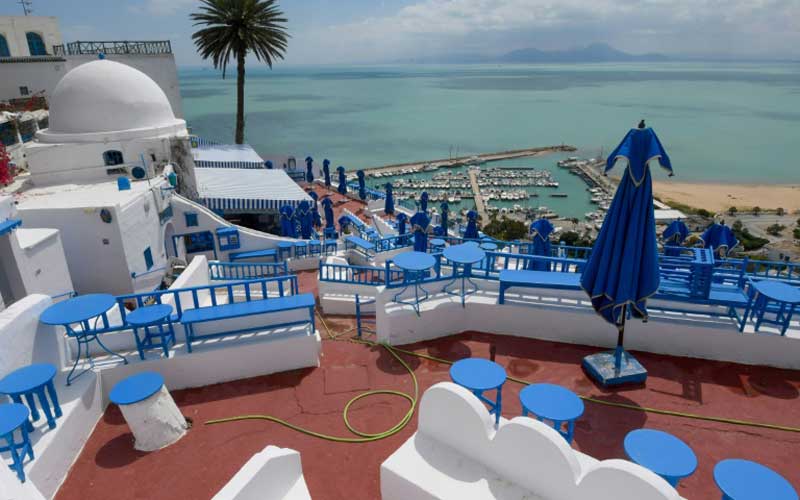 As the novel coronavirus pandemic wipes out a recovery from jihadist attacks in 2015, Tunisia's vital tourism sector is trying to find ways to avoid going under. "Normally, the season starts now. But there is nobody," said Mohammed Saddam, who owns an antiques shop in the famous blue and white village of Sidi Bou Said, near the capital Tunis. Usually its streets are filled with tourists at this time of year, but now Saddam is only opening his store for an hour a day to air it out.
Steps to 'regain trust'
While most hotels have shut for now, some are providing accommodation for people in compulsory quarantine, notably Tunisians repatriated from abroad. The tourism ministry is preparing protocols for facilities that reopen, with some planning to do so from June.
Limited options
The security situation has greatly improved since then, and tourist numbers last year had returned to pre-2011 levels, with 9.5 million visitors. But the collapse in September of British tour operator Thomas Cook, which brought five percent of Tunisia's European tourists, shook some hotels. Thomas Cook had suspended trips to Tunisia after the attacks, but had returned in force in the last two years. Now, the sector is searching for ways to survive, as the coronavirus crisis persists and as passenger flights from Europe, Tunisia's main market, are expected to remain grounded for much of the summer. Although thousands of foreigners remain stuck in the country due to border closures and flight suspensions, their presence won't be nearly enough. Instead, hoteliers have their eyes set on local tourists, as well as Algerian or Russian holiday-makers who helped dampen the previous crises. But domestic tourism accounts for just 20 percent of Tunisia's market, and many locals have seen their income and holiday allowances disappear during the lockdown. Bringing more bad news, Algeria has been seriously affected by the pandemic and reopening its borders is not envisaged in the short term, while Russia currently has the second-highest number of reported infections in the world. "Targeting the local market and preparing for the next season are the only choices we have," sales manager Souissi said.