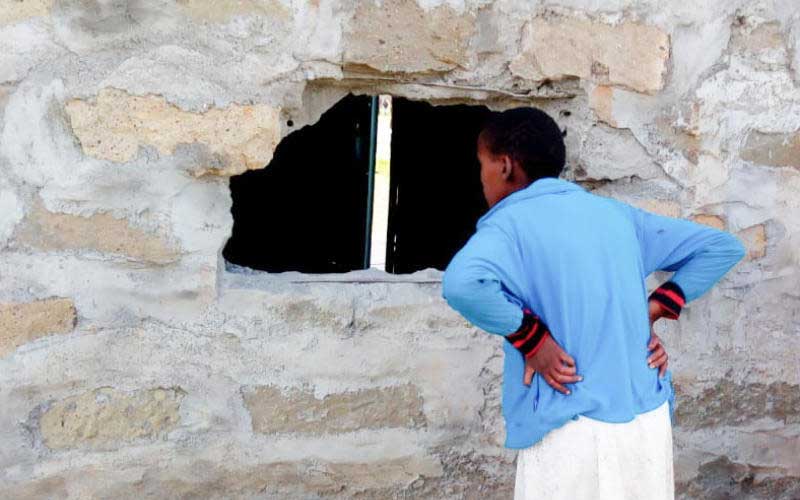 Since President Uhuru Kenyatta announced a dusk-to-dawn curfew in March, people in various parts of Kenya have been complaining of rising robbery incidents. The rise in the cases can be explained by the fact that some of the measures taken to fight Covid-19, including the curfew, have reduced economic activities, and rendered many people jobless. In effect there are many desperadoes out there ready to do anything--even to kill--to make ends meet. Be that as it may, it is unimaginable that criminals can roam freely at the night when people have had the legs broken or even their lives snuffed out by the police for 'crimes' such as taking their sick to hospital. Most people obey the curfew orders partly because of the police officers patrolling the streets. So, just how do criminals execute their missions, if indeed, the police are always on the look-out?
SEE ALSO: Stimulus package timely for private security sector
In Molo, Nakuru County, for instance, criminals have stolen goods from more than 10 shops in the past one month after burrowing through walls. In the latest case, they even tried to bring down a steel door in a robbery suspected to have taken hours to execute. While the police cannot be everywhere at the same time, it is unacceptable for 10 business premises to be broken into without a single suspect being arrested. It is not hard to see why some people accuse the police of being complicit in criminal acts. Most Kenyans are law-abiding and would want to stay indoors to help permanently lock out the coronavirus. But they cannot do so for long if they are being robbed. That's why your officers must up their game, Inspector General Hilary Mutyambai.