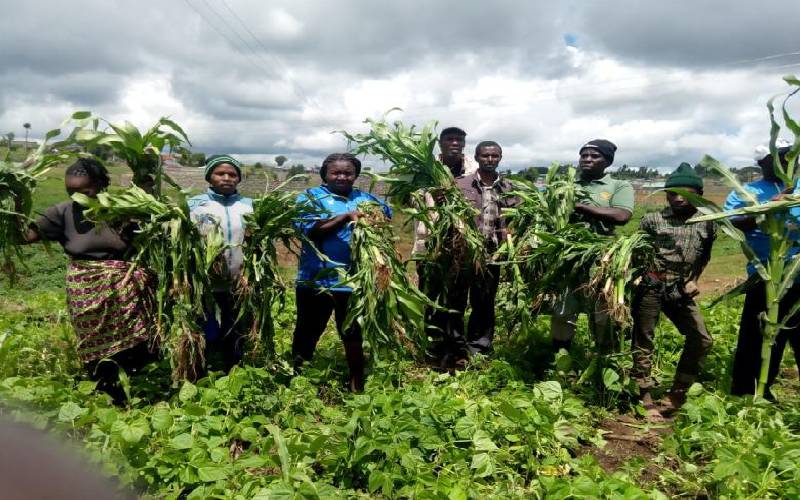 Farmers at an estate in Molo are demanding answers after they woke up yesterday to find their crops on some 12 acres of land destroyed. According to the farmers, a row had erupted between residents who have built homes on their parcels and those who have not and are using theirs to plant food crops. The more than 20 farmers at Kwa Ndung'u Estate, which was formerly an agricultural land owned by a businessman, said they had disagreed with other land owners who have developed their parcels in the estate, on how the land should be utilised. According to the affected farmers, the plan was hatched by some residents who have already built homes in their parcels and have no land to till.
Big blow
Mr Nyakago said he lost his maize and beans crops. "I had maize and beans on my land and everything has been destroyed. I had no dispute with anyone over the land," he said. Nyakago, who lives in a different estate, said the destruction is a big blow to his family as the crops were his only source of food.
Insecurity
He said authorities are investigating the incident. David Muchoki, who lost crops on his half-acre plot said they were not invited to the meeting that discussed the insecurity matter. "If the claims are genuine, they should have involved everyone in the alleged meeting and destroy the crops in broad daylight. Executing such plans in the cover of darkness is cowardly and malicious," he said.