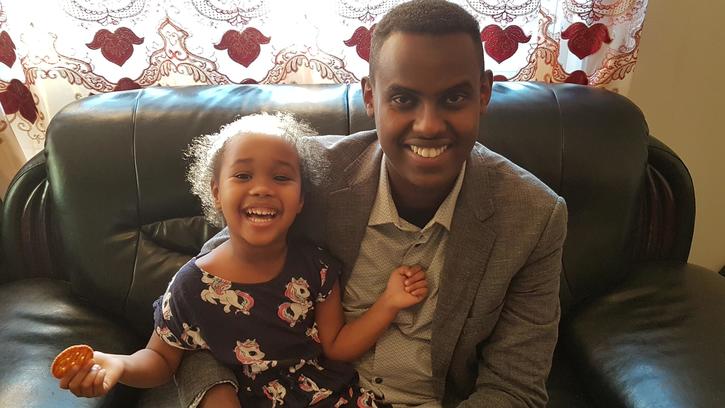 At least 18 per cent of Covid-19 related deaths recorded in Sweden are from the Somali community.
According to HSToday, a media outlet in the US this minority population is comprised of immigrants who fled war and poverty and make up just 69 per cent of the population but sadly they are now accounting for an estimated 40 per cent of the death cases in Stockholm. Sweden has so far recorded 26,322 cases and it became the world's sensation for its decision to refuse to put a lockdown and instead focus on herd immunity. Herd immunity means that a big percentage of the population is infected with the virus or an infectious agent. Because a proportion of the population is immune, the transmission of an agent or virus is going to slow or even stop completely since the virus runs out of hosts to infect. The segregated cultures do not tune in to the mainstream media nor listen to the authorities messaging around the pandemic.
"People are living with three generations in the same house, since using a nursing home is not part of our culture. I have observed poor diet among many Somalis, possibly contributing to increased susceptibility to the virus," says Nur. Interestingly, "If someone only lives by his or herself, Somalis see that as someone who is actually crazy," adds Nur. In the US Somali refugee's record higher rates of hypertension and diabetes according to the United States Centers for Disease Control with one center finding men having unexplained heart attacks at relatively young ages. The biggest contributing factor and challenge to the situation is, around the world there are extremist Muslim religious leaders who have advised their followers to continue going on religious pilgrimages and to ignore health warnings from the authorities.
Black people are more likely to be overweight than white people making the blacks and Asians at a higher risk of diabetes and hearts disease, according to the IFS. Nearly three quarters of National Health Science (NHS), staff who have died from Covid-19 are from black, Asian and minority ethnic (BAME) backgrounds according to the daily mail.
The British Medical Association (BMA) also suggests that BAME doctors report higher numbers and levels of harassment and bullying in the work spaces as well as they may feel less able to raise concerns about inadequate personal protective equipment (PPE). Asian households are also reported to contain three or even four generations of one family increasing the risk of inter-generational infection and it is especially dangerous for elderly relatives.