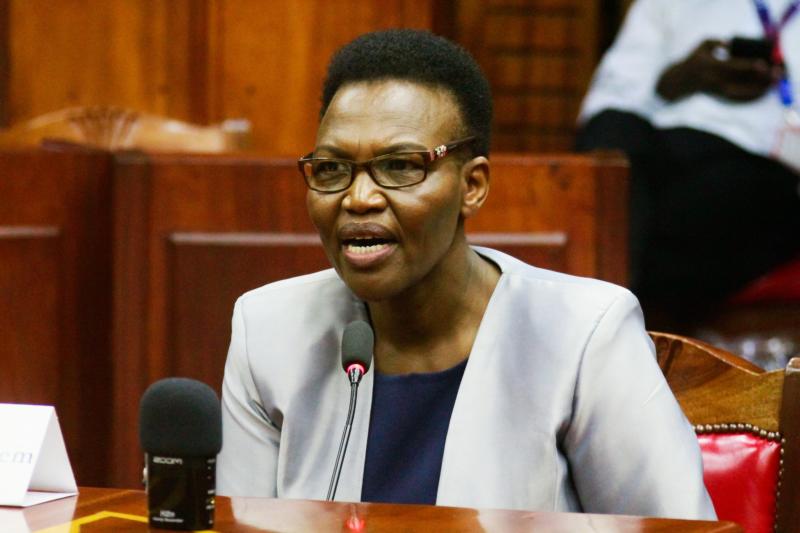 Kenya's ambassador to China Sarah Serem has caused China to take back home a Kenyan family that had been forced into quarantine in the Asian country. The family of a teacher, who has been in China along with his wife and a one-year-old child, is said to have been forcibly picked up from its house and driven to a quarantine facility where they spent sleepless nights before the Embassy officials intervened. Ambassador Serem said she received communication regarding the plight of the teacher who is legally in China with his family and they were released through the Embassy's intervention. The teacher, Elly Wafula, and his family are to observe self-quarantine for 14 days as opposed to a supervised one.
The Standard
yesterday, Wafula who is observing the self-quarantine rule at home, was busy teaching his students online. Cases of discrimination by the Chinese authorities have also been reported and the embassy called to intervene in a bid to rescue those affected. The Ambassador along with others from Africa, whose citizens' rights have been violated especially in Guangdong, wrote a protest letter to the Ministry of Foreign Affairs Beijing detailing specific cases of mishandling. This was evident in a case in which two Kenyan students were picked up from their apartment and taken to quarantine while their housemate from Serbia was left. "Their house-mate a Serbian national was spared. The intervention led to all the three being quarantined in their apartment," she added.
harambee
of Sh46,500 (RMB3100) and off she left to stay with friends until now," Serem added. Kenyans who are in the Asian country illegally do basic jobs like small businesses, private teaching or tutoring and work as casual labourers. They are always on the run and are deported by Chinese authorities when caught. "We have engaged the government of China to ease immigration operations until the Covid-19 situation improves to enable Kenyans to travel back home," she said.