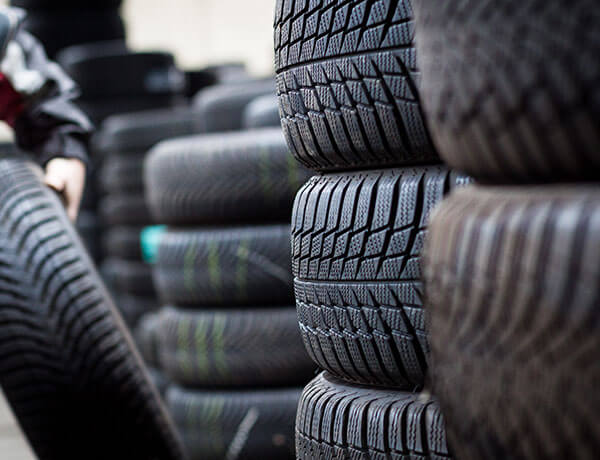 A growing body of scientific research linking tyre wear to micro plastic pollution, as well as increasing scrutiny from lawmakers in the European Union (EU), has led the $180 billion-a-year tyre industry to fight back. The companies have stepped up lobbying with EU lawmakers weighing tougher regulations on tyre wear, according to lawmakers and LobbyFacts.eu, a website that tracks EU lobbying data. They are also quickly countering scientific studies on tyres and micro plastic pollution with ones of their own that say tyre particles present no significant risk to humans and the environment. Cardno ChemRisk, a U.S.-based consultancy that has worked with companies facing chemical exposure litigation, including Johnson & Johnson (
JNJ.N
), BP Plc (
BP.L
) and Ford Motor Co (
F.N
)., is spearheading the tyre industry's response to the micro plastics threat. It declined to comment for this story. The plastic particles, which are increasingly being found in the air, food, drinking water and even Arctic ice, may pose a risk to human health and marine life, although there is no scientific consensus on the issue. The World Health Organization said last year that there was an urgent need to find out more about the health impact of micro plastics, which some environmental researchers say could weaken the immune system.
REPORTS COMMISSIONED
The tyre industry has published at least ten studies over the last decade concluding that tyre particles present no significant risk to humans and the environment, and are not as prevalent as other research shows. The reports, available online, were all fully or partly authored by Cardno ChemRisk, according to a Reuters review of the documents. Three of the reports have been published since 2017. On its website, the consultancy says its work "is not influenced by the member companies of the (tyre) industry, nor by the trade associations". The Tire Industry Project (TIP) – which is funded by 11 tyre companies, including Bridgestone Corp (
5108.T
), The Goodyear Tire & Rubber Co (
GT.O
), The Michelin Group MICO.PA and Continental AG (
CONG.DE
) - commissioned most of those assessments, according to the group's website.
NEW REGULATIONS LOOM
For tyre makers facing new rules, the stakes are high. EU lawmakers are considering regulations that would set minimum standards for tyre design to reduce micro plastic pollution, such as the rate of abrasion and durability. The requirement could lead to billions of dollars in redesign costs for tyre makers, three industry sources said. Jarmo Sunnari, senior manager on standards and regulation at Nokian Tyres Oyj (
TYRES.HE
), a Finnish manufacturer, said the effect would be of "that kind of great magnitude", when asked about estimates of a financial hit of billions of dollars made by several industry experts. Such added costs would be a financial headache for an industry that has suffered a sharp drop in sales due to the coronavirus outbreak, ETRMA data last week showed.