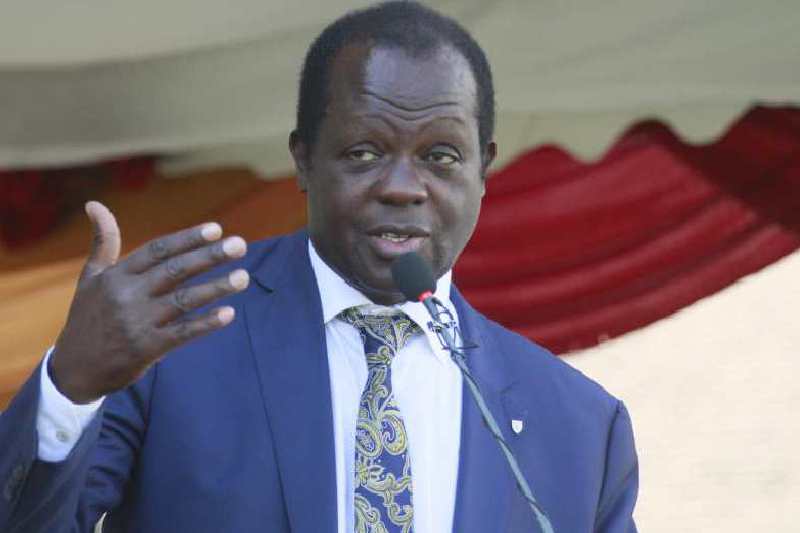 The latest leadership changes in the Jubilee Party have exposed Deputy President William Ruto as one living in denial of his frosty relations with President Uhuru Kenyatta. Jubilee has proposed to replace Fatuma Shukri, Pamela Mutua and Veronica Maina, who have since taken up government jobs, in the National Management Committee (NMC). It has nominated Lucy Nyawira Macharia, Marete Marangu, Walter Nyambati, Jane Nampaso and James Waweru to take their place. The details were contained in a gazette notice from the Registrar of Political Parties, Anne Nderitu, dated April 6.
Burning house
In his defence of Uhuru, the DP portrayed the picture of a man burying his head in the sand as his house burns. "The President and party leader of JP did not and cannot be party to any fraudulent and illegal changes to officials of our party. This is the work of political rejects, conmen and fraudsters (whose) party allegiance is already elsewhere," the DP wrote in a tweet in the wake of the changes.
Another denial
Mid last year, there were reports that the president had avoided the DP at the Jomo Kenyatta International Airport on his return from a trip to Zambia. The DP denied the reports in a tweet, terming them propaganda against the ruling party. "Jubilee is built on rock-solid philosophy and beliefs that no amount of scheming and propaganda can undermine," he tweeted. Yesterday, Soy MP Caleb Kositany rejected perceptions that Ruto is living in denial. "If there were any issues, the president would speak. He would be the last person to do crooked things in a ruling party," said Mr Kositany, an ally of the DP. "Of course there are issues, but the issue is not the president but the people who want to destroy the party. I'm sure the president will come out to speak at the right time." Nyeri Town MP Ngunjiri Wambugu said the DP was fighting a losing battle, also reiterating that the changes to the NMC were in accordance with the party's constitution.
[Additional reporting by Wainaina Ndung'u]