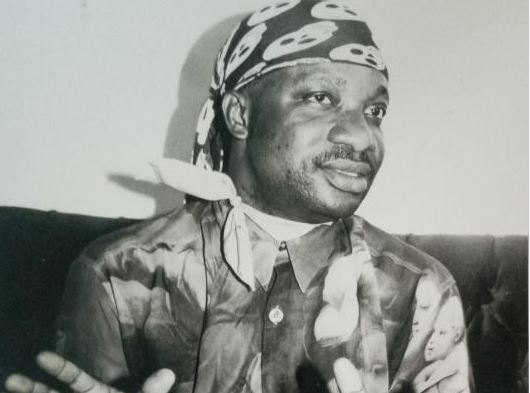 Versatile and stylish Congolese musician Aurellen Miatsonama Aurlus Mabele was planning a return to the stage when cancer attacked and finally silenced him, bringing an illustrious career spanning three decades to an end. As his body lay in a Paris morgue yesterday, following his death on Thursday, Kenyan music lovers joined the world in mourning the man who used his voice, dancing styles and crazy attire to win many fans. He is said to have succumbed to coronavirus, although he had been under treatment for cancer and had recently suffered a stroke. Some of his former promoters and friends claimed that even at 67, Mabele was still planning a grand comeback with a new dance style. "He knew he would heal and return to the stage. I met him in France two years ago and he was upbeat. He even told me he wanted to rebrand Soukous, complete with a new dance style," Frank Diaz, one of his former promoters now living in Nairobi said yesterday.
Throat cancer
Diaz told
Saturday Standard
that Mabele has been battling throat cancer for the past five years and doubted reports that he died of corona virus complications. It was popular Congolese musician Nyboma Mwandido who broke the news of Mabeles's sickness to Kenyans last year while performing at Kisumu's Tom Mboya Labour College. Mwandido said Mabele was sick and asked Kenyans to pray for him. He even played one of Mabele's numbers as an honour. On Thursday, Mabele is said to have checked into a hospital in Paris and died later that night. According to media reports, he developed complications arising from a stroke and coronavirus infection.
Stop Arretez
(Stop the Arrests)
.
Happy soul
"He was a creative and a happy soul. He never disappointed his fans. He was dazzling and versatile. "He fell such towards the end of his epic career, he sought treatment in Belgium but his condition did not improve," Mr Bangali told
Saturday Standard.
Media and governance consultant Owino Opondo, who has been studying Soukous and rhumba music for many years, described Mabele as a composer and crooner per excellence.