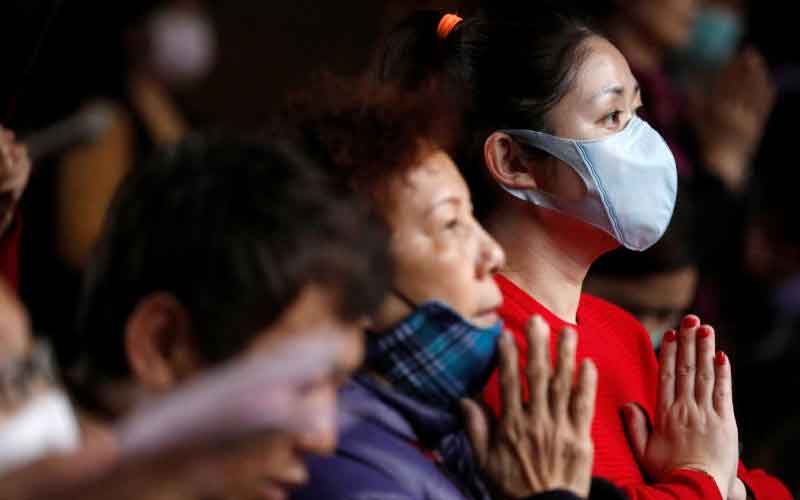 After two and a half months since the outbreak began, the World Health Organization Wednesday declared novel coronavirus a pandemic. This is the highest level classification to describe a disease outbreak under the International Health Regulations. WHO Director-General Tedros Adhanom Ghebreyesus said COVID-19 (the official name for the virus) had gained a foothold on every continent except for Antarctica. "In the past two weeks, the number of cases of COVID-19 outside China has increased 13-fold, and the number of affected countries has tripled. There are now more than 118,000 cases in 114 countries, and 4,291 people have lost their lives,"
he told a press briefing
.
Definition
Pandemic originated from Greek words
pan
"all" and
demos
"people" and is used by medics to describe infections that are essentially spreading in multiple countries. The World Health Organization defines a pandemic as "an outbreak of a new pathogen that spreads easily from person to person across the globe." A disease is more likely to be declared a pandemic if the virus is brand new, able to infect people easily and spreads from one person to another in an efficient and sustained way.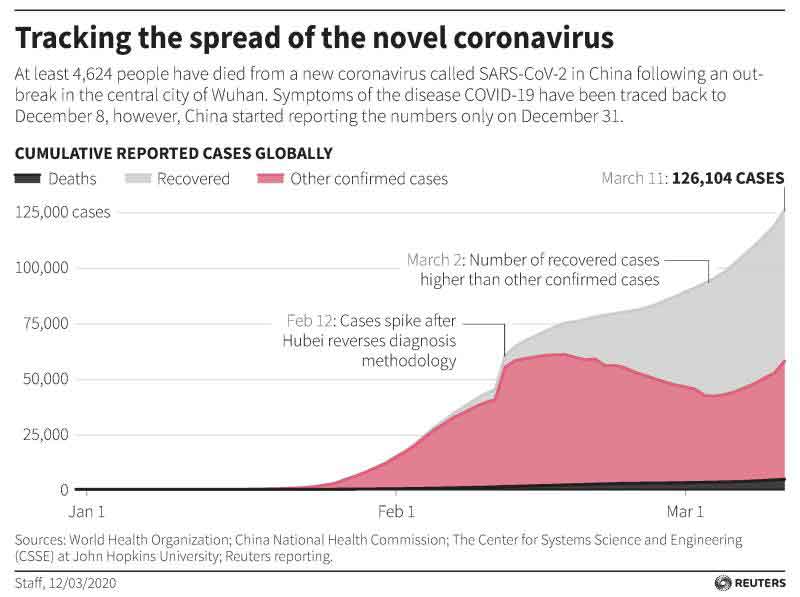 How did we get to a pandemic?
a public health emergency of international concern
. This according to the WHO, meant it was "an extraordinary event" that constituted a "public health risk to other States through the international spread of disease" and potentially required a coordinated international response. Some of the previous public health emergency of international concern include Ebola, Zika and H1N1.
Is the disease more dangerous now that it is a pandemic?
Pandemics do not translate into an increase in the potency or deadliness of a disease. The concern lies with its spread.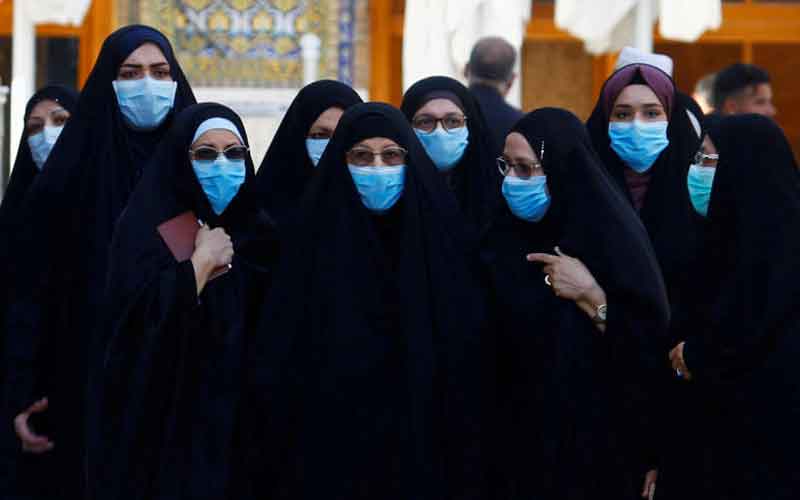 What next?
WHO says it is not changing its advice on what countries should do. Director-General Tedros Adhanom Ghebreyesus yesterday said all countries could still change the course of the pandemic. "If countries detect, test, treat, isolate, trace, and mobilize their people in the response, those with a handful of cases can prevent those cases becoming clusters, and those clusters becoming community transmission," he said. He added that the challenge for many countries who were dealing with large transmission was not whether they can supress and control the epidemic but it was whether they would. "Some countries are struggling with a lack of capacity. Some countries are struggling with a lack of resources. Some countries are struggling with a lack of resolve". He went on that the WHO was asking all countries to:
Activate and scale up your emergency response mechanisms
Communicate with their citizens about the risks and how they can protect themselves
Find, isolate, test and treat every case and trace every contact
Ready hospitals
Protect and train health workers
Look out for each other