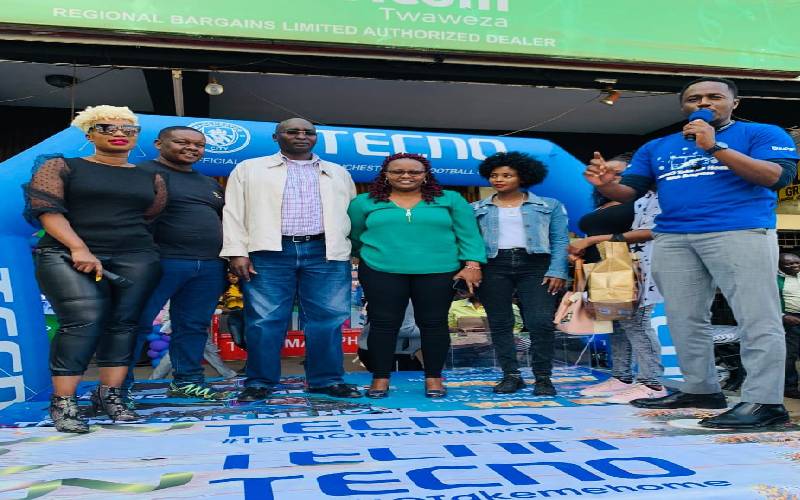 The exciting #TECNOTakesMeHome campaign culminated in a fantastic ceremony that saw over 50 customers walk away with a range of gifts.
The digital campaign achieved an impressive 27 million social media impressions and drove a record breaking 2 Million+ engagements across the different social media channels.
The campaign saw 30 customers walk away with 30 brand new motorcycles and 500 more receive complimentary bus tickets to various upcountry destinations.
The response to the campaign has been phenomenal and this had seen TECNO Mobile extend the promotion further to January 25.
The #TECNOTakeMeHome campaign made a debut in 2016 and it has seen more than 5000 TECNO customers receive bus tickets to various destination within Kenya.
This year, TECNO took an extra never-seen-before step and awarded one lucky customer with a brand new car worth Sh1,000,000 through a Facebook lottery. The winners of the car and motorcycles are set to be awarded at a ceremony scheduled for December 21, 2019.
TECNO Mobile has continually ran #TECNOTakeMeHome campaign ever since it debut and will continue to run the promotion in the foreseeable future. Every Kenyan Christmas holiday will see a #TECNOTakeMeHome promo.
TECNO is still giving its customers a chance to be part of the juicy promotion with customers being encouraged to visit TECNO branded shops and get more info about the exclusive gifts that we have on offer.
TECNO was the first dual SIM mobile phone brand to hit the market in Africa, and staying true to the maxim "think globally, act locally", TECNO has achieved great success in translating advanced technology into superior localised products.
TECNO puts heavy consideration on the customers' experience and endeavours to provide the customer with the most suitable products for their environment by adopting the latest innovative technology.
TECNO possesses a comprehensive product portfolio, which includes all levels of mobile phones, including feature phones and smartphones.
TECNO mobile phones have been highly favored by consumers due to their high quality, powerful recreational function, high-performance in Internet experience and an excellent service support network. With its brand philosophy, it is no surprise that TECNO is not only the fastest-growing mobile brand in Africa, but also one of the top three mobile phone brands, a position it has achieved in a mere 5 year period.