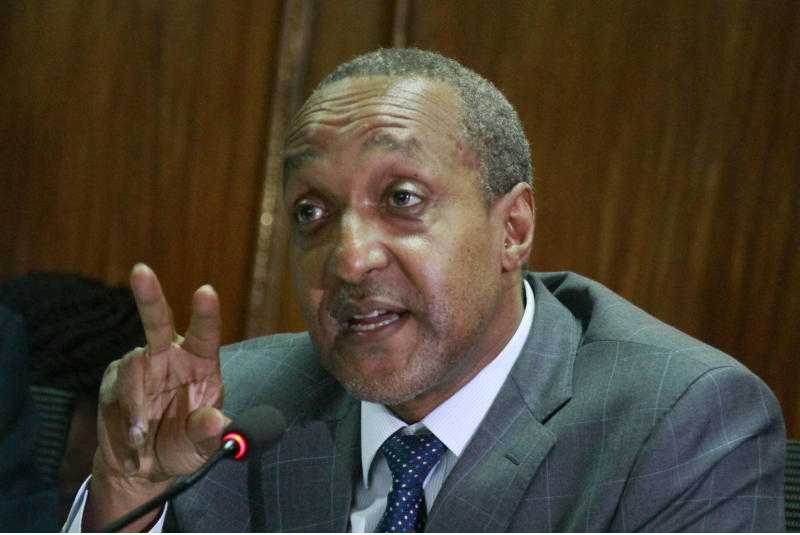 Some 180 countries have confirmed attendance at the Blue Economy conference set for November 26-28.
Speaking at a Nairobi hotel on Tuesday, Foreign Affairs CS Monica Juma said 11,571 delegates will be participating.
Juma was with Environment Cabinet Secretary Keriako Tobiko and Foreign Affairs PS Macharia Kamau.
The Sustainable Blue Economy Conference (SBEC) is the first global conference on sustainable blue economy. It aims to harness the potential of oceans, seas and rivers to improve lives.
Organisations that have pledged support for the SBEC include Food and Agriculture Organisation (Sh10 million), United Nations Development Programme (Sh10 million) and the Ocean Foundation (Sh150 million).
The conference, co-hosted by Canada and Japan, will include side events such as research and science symposium and a business and private sector forum. More than 60 exhibitors will also be in attendance.
The theme of the conference is blue economy and the 2030 agenda for sustainable development.
Seychelles President Danny Faure is expected to attend the event. He was last week named the African Union champion for Blue Economy.
Launching the pre-conference summit in Mombasa on Monday, President Uhuru Kenyatta said the conference will give Kenya a chance to showcase its abilities to exploit resources of the blue economy.
Coming in the backdrop of commissioning of marine craft MV KSGS Doria in Mombasa.
The Head of State said the launch and commissioning were a fulfilment of his promise to recover Kenya's lost dream in protecting its vast resource potential in its ocean waters.
"We failed to adapt to the trends in the maritime sector and completely lost focus then. Today the ocean is emerging as an avenue where its sustainable harnessing could be a boost to the economy," Uhuru said.
He added that Kenya was not benefiting from resources that abound in the oceans, with foreign vessels carting away sea harvests.