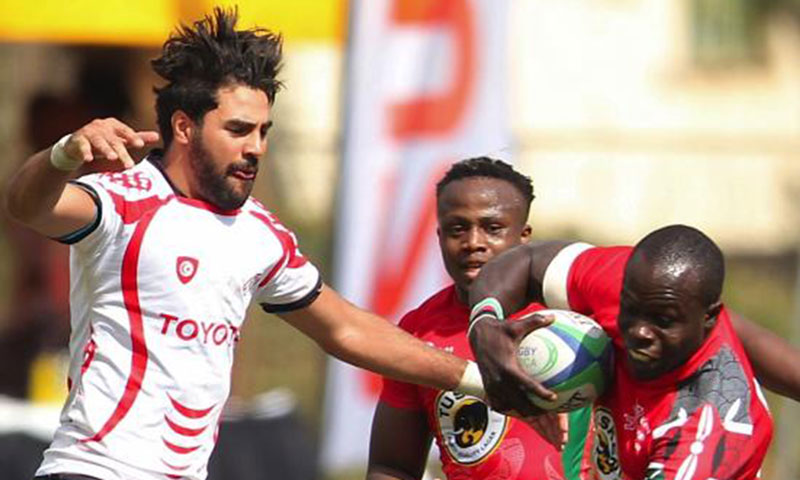 Kenya Simbas coach Ian Snook has described today's 3pm opening 2019 Rugby World Cup repechage match against Canada at the Stade Delort, Marseille as a 'massive' game.
Despite poor preparation, the four nation round robin tournament presents a second chance to the national 15s rugby team to qualify for next year's global showpiece in Japan after finishing second to Namibia in the African qualifying round.
Kenya played only one friendly match, losing 36-5 to Romania in Bucharest last weekend.
Kenya will take on Hong Kong in the second match on November 17 before wrapping up their campaign with a game against Germany on November 23. Though the New Zealander expects a tough match when his side takes to the pitch this evening, he is fully aware of the opportunities their World Cup qualification would present to the team as well as the Kenya Rugby Union.
Only the winner of the competition will join reigning champions New Zealand, South Africa, Italy and Namibia in Group B of the Rugby World Cup in Japan.
"It will be a huge game for us, we've got a couple more days to turn up and put in a really good performance."Whoever gets the jump in those first two games will stand a big chance," Snook told KweseESPN.
"The big thing for the boys is to make sure they play as well as they can, to reach the level we know they can.
But having strengthened his squad by bringing in the experienced Shujaa quintet of Collins Injera, Nelson Oyoo, Andrew Amonde, Sammy Oliech and William Ambaka, Snook, who replaced Jerome Paarwaters in March, is confident of doing well in France.
"There are a lot of talented athletes in Kenya, and we are trying to exploit the explosiveness and the strength they have," said Snook.
"They probably don't even realise the level they could potentially reach.
"They have done well in the Sevens of course, though to my mind they could go up another level there too.
Captain Davis Chenge added: "Canada will be an exciting match and a vital one for our campaign as we haven't played them before and I feel the result of that game will really matter a lot in terms of morale of the team going forward."