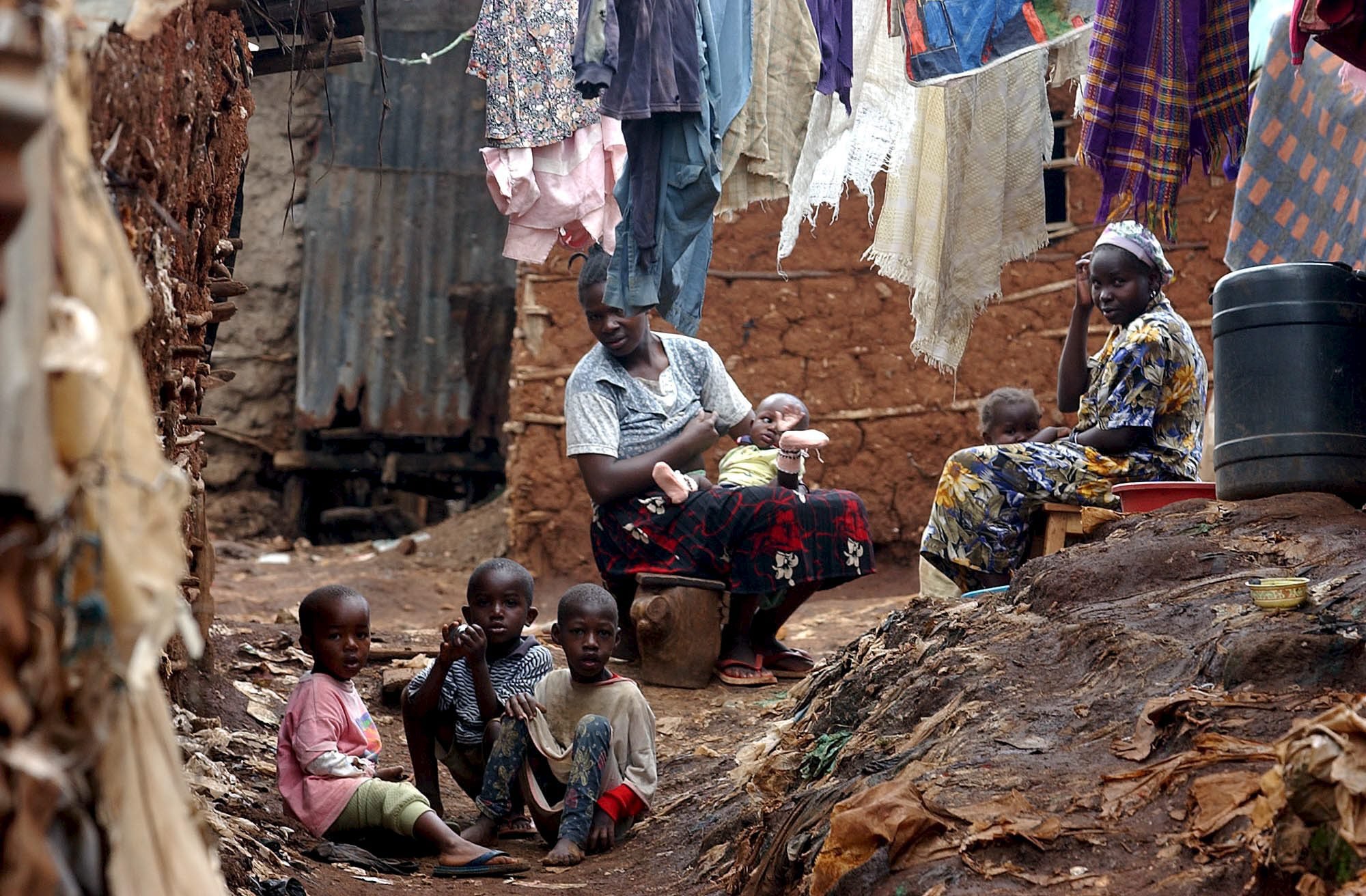 World Bank has reported that Kenya is still grappling with high levels of poverty at 29.2 percent (14.2 million people).The report indicates that many people cannot access basic needs due to extreme poverty caused by unemployment. More than 3.4 billion people all over the world are still struggling to meet basic needs living on $3.20 dollar a day.
The report indicated that economic activities were advancing in many countries all over the world which means poverty levels are expected to decline. It is believed that poverty levels are high on rural areas, uneducated population and on people who are under the age of 18 years.
A report that was recently released indicated that Kenya was not going to achieve its goal of eradicating poverty by 2030. World Bank economist and lead author believes, "at the current pace of poverty reduction, about one percentage point per year, Kenya cannot eradicate poverty by 2030."
In June, World Poverty Clock report showed 14.62 million Kenyans lives in extreme poverty with Nakuru, Lamu, Nairobi and Kirinyaga set apart by less than 3 percent extreme poverty records.
World Bank report held that more than half of extreme poor live in Sub-Saharan Africa. In the region, the number is increasing by nine million to 413 million living on less than $1.90 a day by 2015 which high compared with other regions cumulatively.
The report further states that nine out of 10 of extreme poor will be from Sub-Saharan Africa if the situation lasts by 2030.
"Living on less than $3.20 per day reflects poverty lines in lower-middle-income countries, while $5.50(Sh555) a day reflects standards in upper-middle-income countries,'' indicates the report.
The biennial Poverty and Shared Prosperity report dubbed "Piecing Together the Poverty Puzzle" is set to be released today.