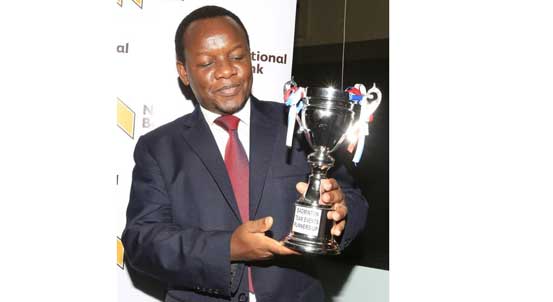 Barclays Bank of Kenya collected 12 points to emerge winners of the Nairobi Open badminton champions at Premier Club over the weekend.
National Bank finished second with 11 points while Bomet county assembly were third on two points.
Other teams that took part in the championships include Laikipia County and Tata Chemicals, who finished fourth and fifth respectively.
In the singles events, Wilkie Kerangori, from Jomo Kenyatta University, beat Peter Mugoh 21-16, 21-16 to win in men's category.
Theerta Vannemreddy won the ladies' singles title after beating Shana Patel 21-12, 21-16.
In men's doubles, John Mburu and Peter Mugoh rallied to beat twin brothers Urjan and Ujval Shah in the final.
In the ladies' doubles, Theerta Vannemreddy and Shana Patel beat Hoan Cheruto and Karen Kanna to emerge winners.
In the junior event, Boomel Sai won girls' Under-12 title, while Anouska Tak won in the boys' category.
[Gilbert Wandera]