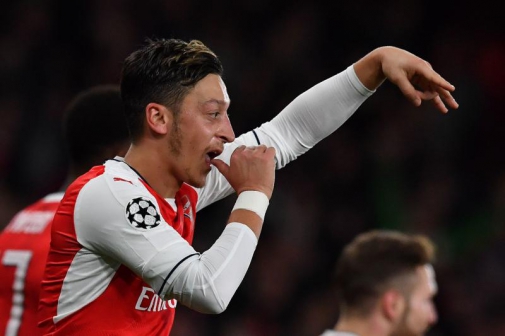 Mesut Ozil's trademark thumb sucking, hand gesture celebration has a very sweet reason behind it, according to The Sun.
Ozil cemented his status as one of Arsenal's modern greats after becoming the fifth Gunners player to score a hat-trick in the Champions League.
Thierry Henry, Danny Welbeck, Olivier Giroud and Nicklas Bendtner all achieved the feat throughout their careers at Arsenal.
The Arsenal playmaker netted a stunning hat-trick against Ludogorets in the Champions League last night, with many wondering the origin behind his celebration. Well, here it is.
Did you notice the letter that Ozil is making with his hand?
It's an 'M'.
The 'M' is not for Mesut.
Ozil does the sign for his little nice, Mira.