By Timothy Bosire
Whoever sold Jubilee leaders Uhuru Kenyatta and William Ruto the grand idea of laptops for pupils as a magic election campaign sweetener to win them votes in the last General Election must have been an election propaganda genius. It proved popular with majority youths who are either parents or have siblings in school.
But playing populist gimmicks to win elections should be weighed against our country's prevailing circumstances, reality and logic when the elections are over and we embark on implementing election pledges. Raw implementation of this Laptops project as is being pushed by the Government is unsettling the country.
The Government's action to put aside Sh53 billion in the 2013/2014 Budget towards this end is tantamount to shocking our school system. Management and leadership experts have long held the view that shocking any set system is destructive. Our case is worsened by the fact that this fantasy project will shock a very fragile system, as our public school system is ailing and needs delicate rehabilitation.
Education is the lifeline of any society. In Kenya, just like in most third world countries, education is the principal form of socio-economic empowerment only second to land.
For this central role in society, education has gradually developed into a basic human right.
Besides, in Kenya, it has been legislated into an inalienable right for every child. The law prohibits denial of schooling for any Kenyan child and Government has enforced free, universal primary education.
Nevertheless, the same law that prioritises school education as above is grounded in the belief that education be of high quality and egalitarian. That school system that is to upgrade our children is not supposed to be managed crookedly, be a source of frustration to learners nor be a factory for inequalities. President Kenyatta and his Deputy owe it to Kenyans to sanitise the education sector with special emphasis on the public school system to make it the most successful government project. It would be logical for Government to prioritise building of classrooms, libraries, office blocks, workshops and toilet facilities for schools that lack them, connecting all schools to electricity (normal or solar-powered) and water supply.
The other area that would need priority consideration is fixing the teacher's question, which has been handled callously by our successive regimes. I concur with many leaders, critics and commentators who have also advised that if the Jubilee government seriously wanted to fast track ICT learning in our schools then they needed to graduate the investment starting with training teachers, building computer laboratories in all schools and developing security measures in each school to ward off thieves and vandals. And such needs strategic planning and consultation with experts and stakeholders.
There is no shame in revisiting and reviewing this ill-advised, politically motivated and populist strategy to such a great matter of national interest. Otherwise, as things stand now this laptop computer project is a white elephant in the making. Any amateur will confirm that it is probably a cash cow for procurers and nothing else. It is possible this is a deliberate scheme to line pockets of a select few.
Otherwise, who knows how the procurement will be effected? Why is it being hurried? Has it been advertised? Are public procurement laws being followed strictly to avoid another Anglo leasing scandal? This is not jubilee money or some other private money being put to this wayward project; it is public money belonging to all Kenyans. For that reason, Kenyans are alarmed at this wild push for the project to kick off. Dear Mr President, please abandon this programme and redirect this money to where needed most.
The writer is MP for Kitutu Masaba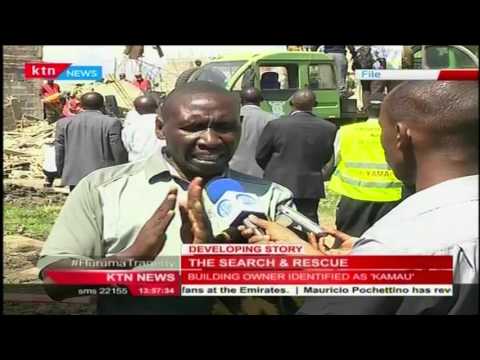 Here are buildings that have collapsed in the past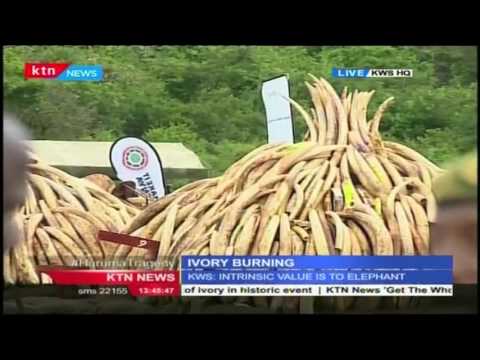 Kenya set to burn 505 tones of Ivory, KTN's Denis Onsarigo with the update
IG Boinet orders arrest of the alleged owner of the Huruma collapsed building Samuel Kamau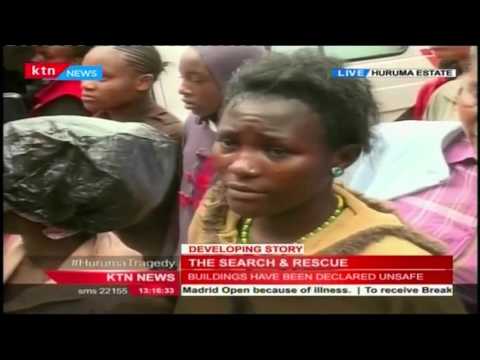 KTN's Mitchelle Ngele with update from Huruma where a building collapsed killing 8 people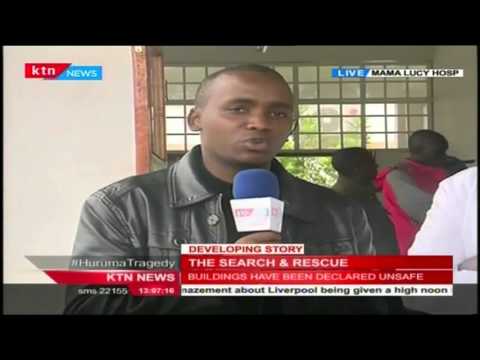 KTN'S Nick Wambua with update on casualties of the Hurauma tragedy from Mama Lucy Hospital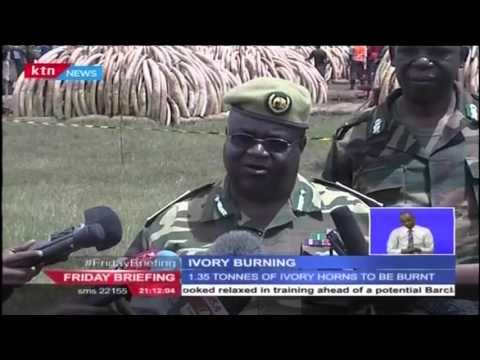 KTN Friday Briefing Full Bulletin, April 29Th, 2016