Others said to have been deported alongside the flamboyant Nigerian are Eneke Chimeze alias Joshua Boafo, Inobemhe Emmanuel Peter, John Peter Osinomuno, Paul Maison alias Yellow man, Christopher Nawengu Uche, Uche Fatai, Adebayi Oluwatosin, Toure Abubakar (Nigeria), Peter Sessay, Kamara Koman (Guinea) and Ona Kazuo Ben (Japan).
The individuals own businesses and property in Kenya, mostly real estate. They are also said to be married to or dating several Kenyan women. While most West Africans in Nairobi are generally referred to as 'Nigerians', they come from countries as diverse as Cameroon, Ivory Coast, Guinea, Sierra Leone, Liberia, Ghana, Benin and Niger.
The United Nations Office on Drugs and Crime has in recent months raised the alarm on the rising power of drug cartels in West African countries, with links to the more potent Colombian and Mexican syndicates. The West African cartels are thought to have expanded their reach to East Africa over the years. Kenya has especially provided a hub for their operations, with the help of corrupt security officers and politicians.
The West Africans and their Latin American counterparts usually target the Asian and European markets, but are also thought to be responsible for the emergence of cocaine trafficking and abuse in East Africa, which is a transit route. Kenyan police sources believe that the cartels may have influenced the detention of the plane in Nigeria.
Even as the government cracks the whip on suspected foreign drug barons, their internal and external networks remain intact.
The Nairobi-based foreign drug barons — who mostly live and own property in upmarket estates like Kilimani, Kileleshwa, Lavington and Riverside — are adept at the art of seduction, luring young beautiful Kenyan women to act as mules (individuals used to carry drugs) in a mix of business and pleasure. The Kenyan women mostly targeted are students, airhostesses, models and high-end prostitutes. Some are married to the drug barons and junior members of the cartels while others are their girlfriends, who are co-opted into the highly secretive and intricate syndicates. Less influential members of the cartels are also said to be increasingly renting houses in South C and South B.
Some of the suspected drug barons in Nairobi are known to frequent various entertainment joints, often accompanied by bodyguards and beautiful women. In two establishments on Koinange Street, the kingpins and their hangers-on usually buy expensive drinks by the bottle and fill the tables with beer. They are loud and arrogant, and can never be touched by bouncers, no matter what they do. Some even hold licensed guns.
According to a security officer, it is almost impossible to link the drug lords to the business since they have perfected so well the art of covering their tracks. They indeed do not even touch the drugs.
Head of Anti-Narcotics Unit (ANU) Hamisi Masaa said his officers have made many arrests adding that they are on the trail of those still plying the trade.
"We shall get them. We have arrested many suspects before and the statistics speak for themselves," he said. The ANU boss said they were now preparing the quarterly statistics that will be released at the end of this month.
Errant security agents, immigration and registration of persons officials, influential politicians, airline staff, revenue and tax officials have been drafted to work for these cartels that use Kenya as a transit point – though there is a growth in the local market for the drugs. The officials are now panicking following the President's tough stand.
Apart from buying influence, the barons have also used the courts to frustrate any attempts to arrest and deport them.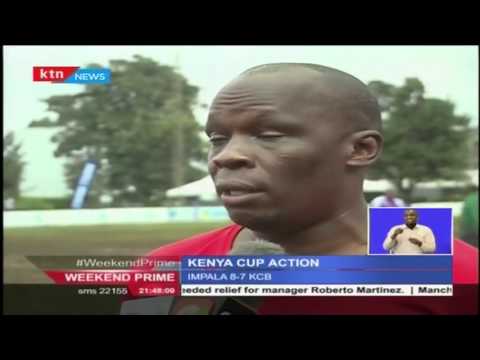 Quins and Impala register wins in the ongoing Kenya Cup Tournament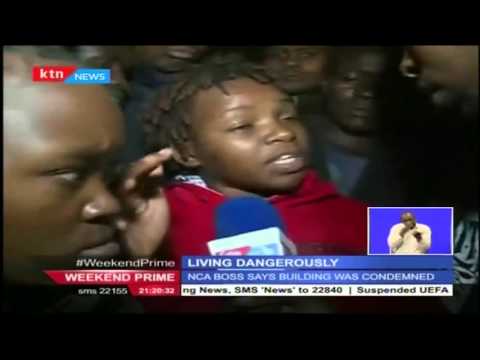 The Huruma building collapse has been attributed to weak structures and bad weather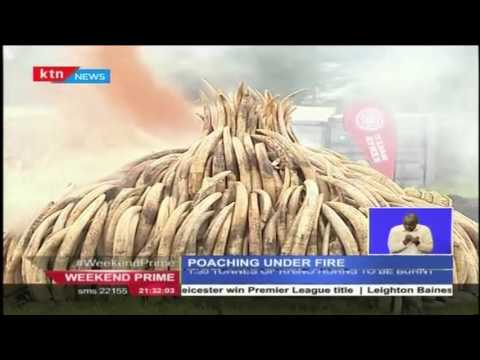 President Uhuru leads the country in burning Ivory as a sign towards the fight against poaching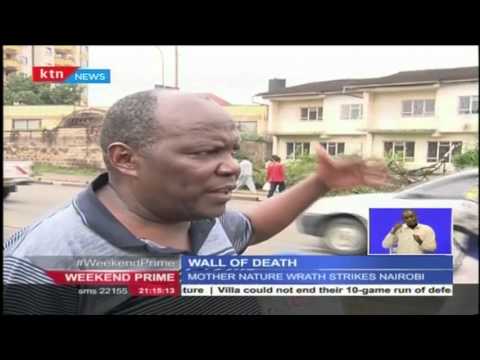 What exactly brought down the wall of Death along Ring Road in Nairobi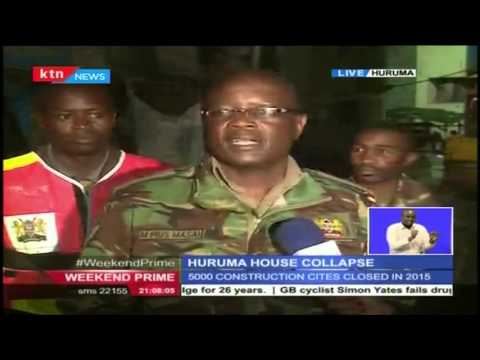 Huruma Tragedy: 12 confirmed Dead and 69 still unaccounted for and feared might be in the rubble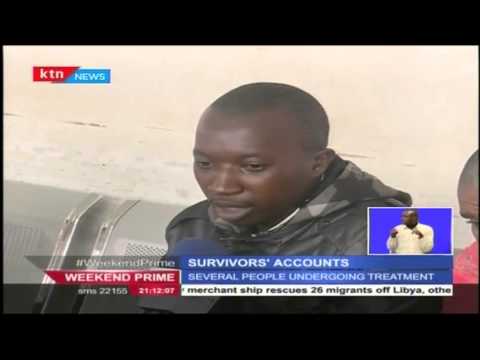 Survivor's Account of the tragic Ordeal that has ended the lives of 12 people so far