By NYAMBEGA GISESA
Police at Githurai Kimbo and Kasarani stations say Kenneth Kimani, who they shot and killed on April 14 this year, was a mobile phone thief, just like his brothers Walter Wamae and Oscar Mwangi.
However, they are unable or unwilling to provide any evidence the three had ever been arrested or charged in court with the crimes. Instead, two of the brothers are dead and the third is in hiding, afraid he would be killed. The police's 'proof' of Kimani's last crime sits on a creaking table in a dusty timber room that serves as the office of the Officer Commanding Station (OCS). It is an envelope with a label that reads: "On 14th April, shooting incident at Githurai 45 bus stage at 16.30hrs PO (Police Officer) Katitu. Exhibit: One mobile phone Samsung Duos 2222 (valued at less than $100)."
'Katitu' is not the name of any police officer in the station; it is a moniker allegedly used to refer to Police Constable Titus Masila, an officer based at the nearby Kasarani Police Station. Masila, dreaded for his merciless approach to crime control, shot the unarmed Kimani three times in the head in a Sunday afternoon confrontation that continues to raise questions. Witnesses claim there was nothing in Kimani's pockets or hands after he was shot dead. Police, however, say he was part of a gang of five or six snatching phones in the area. They say the gang includes his younger brother Oscar. Kimani's elder brother, Walter Wamae, was shot dead by police on October 23, 2005, as he left an eatery in Githurai. Police say he, too, was a thief even as his family claims he was unlawfully killed.]
Phone theft
"Three ambulances were prevented from taking him to hospital," the men's mother, Purity Wanjiku, explains. She says Masila was at the scene with other officers, but does not know who shot Wamae. "The post-mortem showed he died as a result of bleeding."
Police are seeking Oscar for allegedly stealing of a phone on May 1, this year. Infuriated at the earlier killings and fearful for Oscar's life, their sister Stella, who lives in Norway, has launched an online campaign to expose the police's reign of terror on her family. Stella says she received a threatening message on that day, May 1, that read: "Iko msichana anaripoti Kasarani saa hii Oscar amemuibia simu ya IDEOS hapo stage. Kama wewe ndio unampea nguvu ya kuibia wananchi, asiirudishe na ajue mahali ataenda. Msichana anamjua." (Report has just reached us now at Kasarani Police Station that Oscar has stolen a lady's IDEOS mobile phone at the bus stop, you are the one making him do all this. Let him not return it, but he must know where he will land. The lady knows him." She also claims to have been threatened over her campaign to expose PC Masila's actions. Officers at the Githurai Kimbo police station are satisfied their methods are justified to end the muggings and phone thefts.
No case recorded
"Since Kimani was shot dead two weeks ago, there has not been a single recorded case of phone snatching," said one officer.
Kimani's mother lives in fear the last of her sons will also die at the hands of the local policemen. She is vehement in her defence of the slain footballer. "Was your son, Kimani, a thief?" we asked her.
"No. He was not," she replied.
"How do you know that?"
LAST WORD: Grounded KQ planes after pilots strike 28th April 2016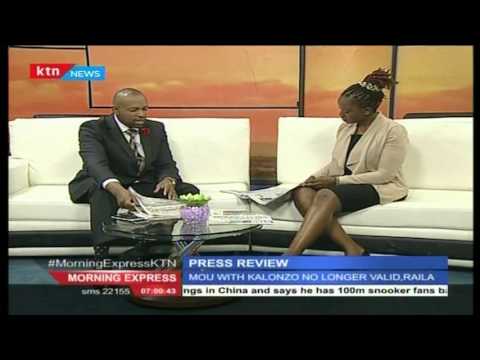 The youngest child to be radicalised is just four years old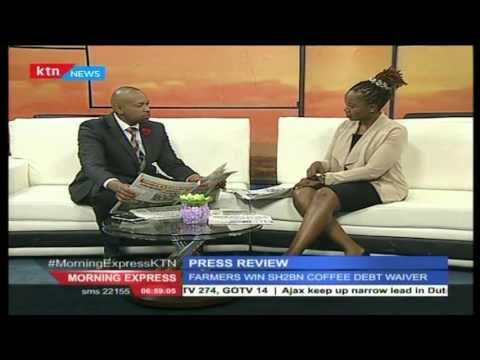 These are the promises that will always be broken by politicians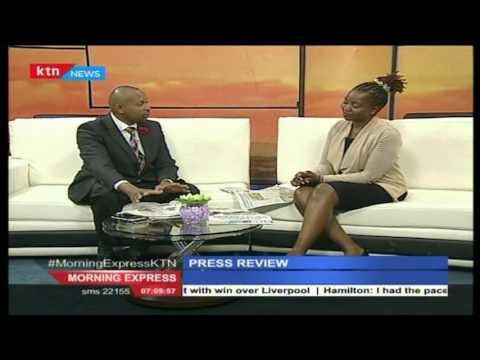 Why Willy Paul and Bahati have been locked out of Groove Party 2016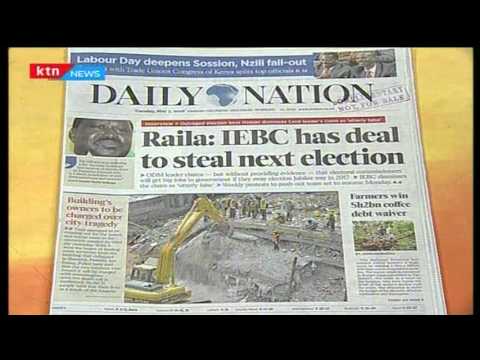 Raila Odinga 'reveals' the pact between IEBC and Jubilee government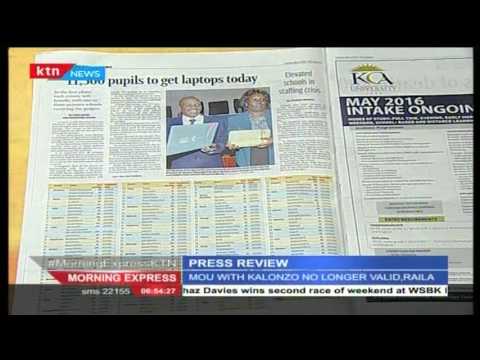 Will your kid get a laptop? Here are the details about the first distribution