By Standard On Saturday Team
The illegal trade has been going on secretly for years with several top players apparently
Billion of shillings worth of conflict minerals are traded through Kenya each year by a dangerous cartel of foreign criminals with local accomplices.
The illegal trade has been going on secretly for years with several top players apparently under the protection of influential politicians and rogue officers in the Kenya Police, we have learned. According to United Nations investigators, it has also spawned a wildly successful con game in which scam artists rob foreigners trying to buy "blood gold" from the Democratic Republic of Congo. Their activities have come to light most recently thanks to the actions of a whistle-blower (see related story), dozens of victims and DRC president Joseph Kabila who demanded action after a gold consignment valued at Sh8 billion was smuggled through Kenya's main airport.
Exclusive expose
The events that followed Kabila's January 2011 intervention are the subject of the latest Jicho Pevu and Inside Story reports, 'Dhahabu ya Mauti' and 'Blood on Gold' by KTN's Purity Mwambia and Dennis Onsarigo. The reports also include an exclusive interview with Gabonese businessman Ulrich Anass Bongo Ngoyi, who was defrauded of Sh117 million in August 2010 and now faces charges of allegedly conning one Gerald William Wamae of Sh5 million in a gold scam. Bizarrely, Bongo was arrested and charged in September, when he travelled to Kenya for an exclusive interview with KTN's investigative team.
"I cannot rule out underhand dealings within the forces around the gold deals," says a police officer that took part in the Bongo investigation. The officer, whose identity has been hidden for his own protection, says files, both originals and duplicates, and exhibits for the case were confiscated from investigators and are now "lost". He complains that none of the materials in the 2010 case were presented in court, leading to the release of the main suspect, Jean Claude Mundeke Kabamba. General Mundeke Dako, as he is also called, is a Nairobi-based gold trader with alleged ties to the Kivu-based Forces Patriotiques pour la Libération du Congo (FPLC). His name was at the top of a 15-suspect list presented to Kenyan police by President Kabila in the hunt for 2.5 metric tonnes of raw gold smuggled through Nairobi last year.
Police began their investigations into the raw gold case with a visit to the Customs office at JKIA on February 24 last year.
A day later, investigators were given a list of 15 people said to be part of the smuggling cartels in Nairobi (see list). On February 26, KRA official Joseph Cheptarus was shot dead in Nairobi by a group of four unidentified armed men.
It is unclear whether the shooting was linked to any role he played or might play in the investigation. While it has been reported he was part of the investigative team or had a preventive role, he could also have been a potential witness.
Kabila's visit
Apparently reacting to the killing and frustrated with the lack of progress, the DRC's president made a dramatic unannounced visit to Kenya days later to meet with President Mwai Kibaki and then Internal Security Minister George Saitoti.
He asked Kenyan authorities to search a particular go-down in Embakasi and insisted on a public announcement of a joint effort to track the smugglers. The gold was never found. The hunt for the 15 suspected gold smugglers only led to about half a dozen arrests and, as yet, no convictions. Police say there is no evidence linking many of those named by Kabila to any wrongdoing.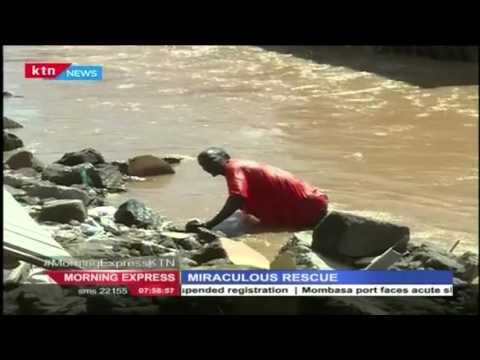 Miraculous Rescue of a 1 and half year old child in Huruma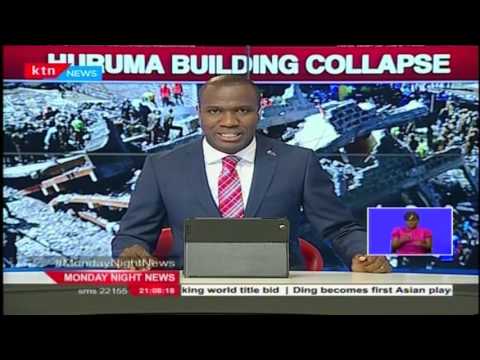 KTN Monday Night News Full Bulletin, May 2Nd, 2016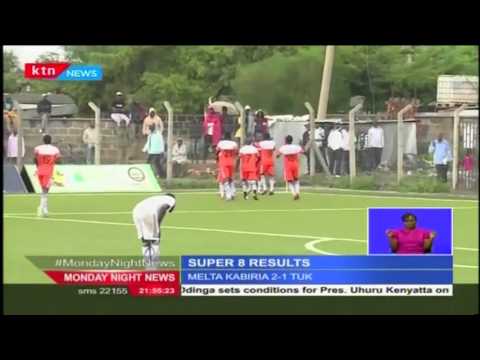 Kayole Asubuhi holds Jericho All Stars to a 1 -1 draw in Sportpesa Super 8 premier league match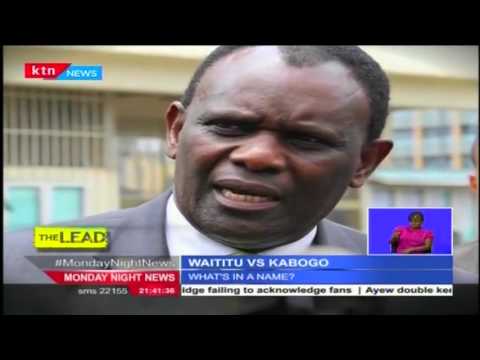 The Lead: Is Kabete MP Ferdinand Waititu using his brother's academic papers as his?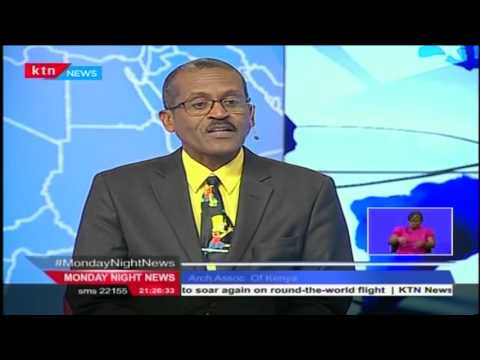 Monday Night Interview with chairman of Architectural Association of Kenya, Engineer Evans Goro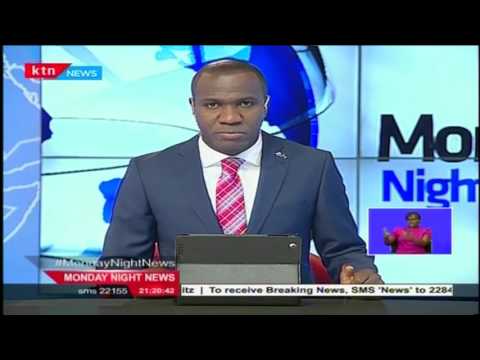 Eight girls and one man caught stripping and taking nude photos in a public park in Kisumu